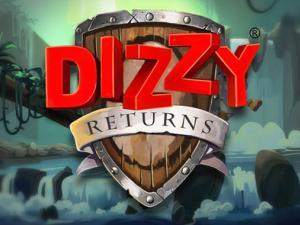 It was reported a while ago that Dizzy, the anthropomorphic egg from the 8-bit original, was making a comeback. A picture circulated of a six-pack of eggs, with the words Guess Who's Back! printed above it and a handful of games journos over "a certain age" got a little bit excited – and rightly so. Dizzy is a fondly-remembered platformer from a much simpler time when games were built purely on the concept of fun.
Well now the Oliver twins, Philip and Andrew, have announced a new Kickstarter project for Dizzy Returns, a modern remake of the ancient platformer for PC and iOS devices. Originally published by Codemasters in 1987 for the Commodore 64, Amstrad CPC and ZX Spectrum. The blurb on the Kickstarter page reads thus:
We're the Oliver Twins, Philip and Andrew, and we've been making games since the early 80's when we were still at school. We've always believed in creating games that are fun, challenging and rewarding, and we've carried those principles through into everything that our company, Blitz Games Studios, has created since. It all started with the Dizzy games though, and they encapsulate these ideals perfectly: quirky characters and story, interesting locations, platforming challenges, the satisfaction of a puzzle well-solved, exploring a colourful, fun world. These are all things that we'd love to see in a new Dizzy game, as well as having the chance to introduce Dizzy to a whole new generation.
According to the Kickstarter page, the game will feature a brand new adventure, new enemies, puzzles and gameplay elements – and the concept art looks as beautiful and colourful as a Rayman title. Players will return to the kingdoms of the original series, meet friends "both old and new" and can will even be able to choose to play in the "8-bit Mode" for that extra dose of nostalgia.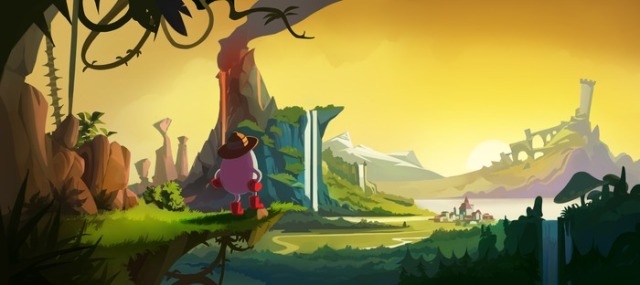 It's projects like this that make Kickstarter worthwhile. A fairly successful company ( they brought Mickey 2: The Power of Two to PlayStation 3, Xbox 360 and Mac), Blitz Game Studios could probably afford to produce a new Dizzy game without crowd-funding, but that's not really the point. The last Dizzy game was released 20 years ago, and younger generations of gamers have no idea who or what Dizzy even is – gauging public interest by asking for £350,00 worth of donations is a good way to test the market and get those with fond memories of the 8-bit era involved with the resurrection.
We'll keep you informed as news becomes available. In the meantime, you can check out the Kickstarter page here.