The Dirtsheet Episode One Coming Sunday November 11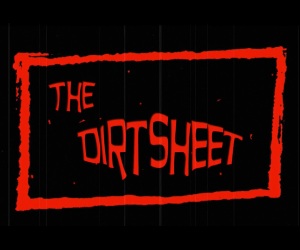 From a young age, my mind was a sprawling wonderland for ideas – not all were flawless, but I couldn't be faulted for lack of imagination. Now, I've been given the opportunity to let the GodisaGeek community watch my brain leak on-screen with our new video series, The Dirtsheet. Today, we can confirm that next Sunday November 11, you'll get to watch the very first episode!
On a weekly basis, I will be taking a look at what people have been talking about when it comes to video games, whether that be Cliff Bleszinski leaving Epic Games, Disney buying Lucasfilm – and subsequently LucasArts, or the world shutting down because Rockstar release some screenshots of a plane, a car and a bike.
The Dirtsheet is an idea that has been in the works for some time and it gives me great pleasure to finally allow you gorgeous people see my disgustingly rotten face on your internet enabled devices.
All will become clear very soon, but right now, have a look at the 40 second teaser trailer for The Dirtsheet while you get ready for next Sunday!