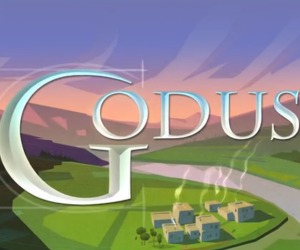 Whether you love him or loathe him, you can't knock Peter Molyneux's enthusiasm and passion. The man behind Populous, Black & White and the Fable series recently left his own company Lionhead Studios to form 22 Cans, an independent outfit dedicated to experimenting with high concept gaming.
Their first project, Curiosity, attracted a huge amount of interest despite a terribly rocky launch – and as many of you know, Molyneux is more often than not his own worst enemy due to his habit of "over-promising" and then failing to deliver on some of the wondrous gameplay mechanics with which he first grabs our attention. To some it's an irritation, while to others there's something endearing about his almost-childlike excitement for videogames.
Today, Rock Paper Shotgun revealed that 22 Cans have announced a new £450,000 Kickstarter project entitled GODUS – a reinvention of the original "God game", Populous. It's being developed for PC and high-end mobile devices, and will feature cooperative and competitive play, landscape shaping, and all the potential for cruelty and compassion you'd expect from the genre.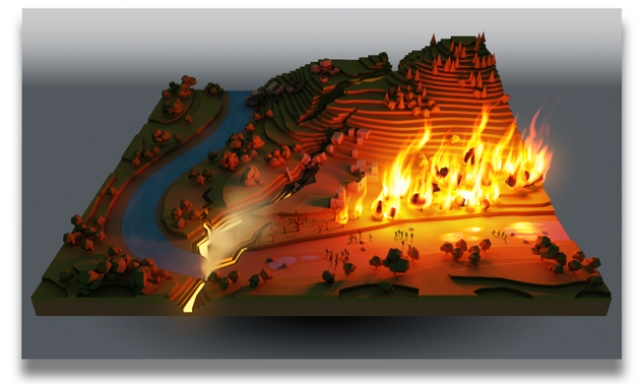 In an interview with Rock Paper Shotgun, Molyneux said of the project: "One of the reasons I started 22 Cans was to create and invent and do slightly crazy things. Taking on this thought of the genre of god games, which for some bizarre reason I luckily stumbled on and kind of did the first of the god games – why not reinvent that? To my mind, the god game genre is now defined by titles like CityVille. It was always supposed to be more than that. It was supposed to be far, far more than that. Why not take that challenge on? I feel like Populous created me, I didn't create Populous. Why not use Kickstarter as a medium of involving people in the re-creation of a whole genre? Does that sound mad? Does it sound crazy? I suppose it does."
When asked what makes GODUS so unique among other God games, he responded that "there's no game I can think of at the moment where you feel like you've got a living world. A really true living world, that every time you come back to it feels like it's more alive. There's no game at the moment – this is unbelievable in my book – that really feels cooperative and combative on a mobile platform. It's amazing that there isn't more experiences where you can feel like you and I, as gods in GODUS, can battle against two of our friends or three of our friends or four of our friends."
Despite the issues with the Curiosity launch, we have to be honest and admit that we're at least intrigued by GODUS. The idea of having the creator of the original God game working on a new one is certainly interesting. We'll keep you up to date with the development of GODUS as and when information becomes available. In the meantime you can check out the project here, and read the entirety of Rock Paper Shotgun's interview here.