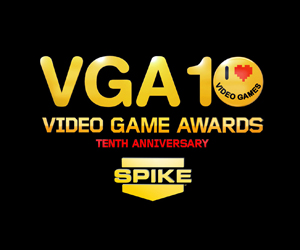 Spike TVs tenth annual Video Game Awards has wrapped up and we've got the full run down on all of the winners, in the order they were announced on the Spike TV/web broadcast. Every award winner was not announced on the broadcast itself.
If you're not living in North America and found it difficult to stay up 'till the wee hours, you can look at all of the award recipients, below. After you've done that, you can watch all of the trailers that were aired at the awards show.
Best Performance by a Human Male
Dameon Clarke as Handsome Jack (Borderlands 2)
Best Performance by a Human Female
Melissa Hutchison as Clemintine (The Walking Dead)
Best Original Score
Austin Wintory (Journey)
Best Graphics
Best Xbox 360 Game
Halo 4
Best Shooter
Best Multiplayer
Borderlands 2
Best DLC
Dawnguard (The Elder Scrolls V: Skyrim)
Best RPG
Best Action Adventure Game
Best Independent Game
Best PS3 Game
Journey
Character of the Year
Claptrap (Borderlands 2)
Game of the Decade
Half-Life 2
Best Adapted Video Game
The Walking Dead
Best Downloadable Game
The Walking Dead
Studio of the Year
Telltale Games
Game of the Year
[Not announced during the broadcast]
Best Individual Sports Game
Best Song in a Game
Cities by Beck (Sound Shapes)
Best Fighting Game
Persona 4 Arena
Best Social Game
You Don't Know Jack
Most Anticipated Game
Grand Theft Auto V
Best PC Game
Best Wii/Wii U Game
Super Mario Bros. U
Best Team Sports Game
NBA 2K13
And that's it for another year. Are you happy with the winners? Let us know in the comments section, below.