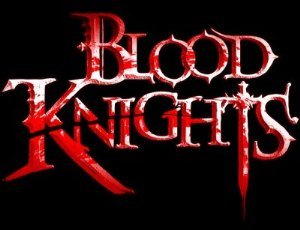 Originally intended for a Halloween release date, Deck 13's co-op dungeon crawler Blood Knights almost dropped off the radar entirely until today, but now publishers dtp entertainment have confirmed that the game will be available to download on consoles in Europe on February 20th 2013, and on PC on February 22nd.
The game follows vampire Alysa and former vampire-slayer Jeremy who are forced to join together when a common enemy threatens their not-at-all-inspired-by-Nosgoth world. Jeremy is all about swords and smackdowns, as his fighting style favours melee combat, while Alysa is more into long-range shenanigans, preferring to use her crossbows to soften up foes ready for Jeremy's blade.
Though not necessarily original in its execution, the combat is certainly fast-paced and looks varied enough to keep you ploughing through the narrative. The trailer we posted a while back was chock full of sexual tension (or whatever passes for it in Blood Knights), as the dominatrix-clad vampiress Alysa (what is it about becoming a vampire that makes you suddenly want to wear PVC and black lipstick?) flirted / threatened the slightly hapless yet valiant Jeremy. The story will likely feature lots of opportunities for Alysa to flex her bosom and lick her lips while Jeremy looks manly and dignified, but judging by this new gameplay trailer the mechanics look surprisingly solid.
Blood Knights is scheduled for release on Xbox 360 (via Xbox LIVE), PlayStation 3 (via PlayStation Network) on February 20 2013, and on Windows PC (via Steam) on February 22 2013.