Watch the Trailer of Medal of Honor Warfighter Zero Dark Thirty Map Pack Which is Available Right Now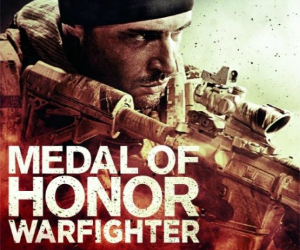 Those with Origin accounts will be able to download the DLC right now, whilst 360 and PS3 players will have to wait until tomorrow, December 18. Thankfully, whoever bought the Limited Edition of the game in North America will be able to pick up the Zero Dark Thirty map pack at no extra cost, whilst Europeans that purchased Medal of Honor Warfighter: Limited Edition can download The Hunt Map Pack for free.
There are two new multiplayer maps in this DLC, along with 10 new multiplayer ranks, six new weapon configs and 14 new weapon camouflage skins. One of the maps – Darra Gun Market – focuses on the biggest black market in the world for weaponry, which operates out of Darra, Pakistan. The second map takes place in an area where tribes and the Pakistani army don't see eye to eye – the Chitral Compound.
This map pack coincides with the release of Zero Dark Thirty, a film which looks at the hunt for Osama Bin Laden. Dark. You don't exactly go on the hunt for one of the most infamous men in history in-game, however the areas where battle takes place are based on locations in the movie.
Medal of Honor Warfighter wasn't a massive success in a critical sense, but for those that actually bought the game, they may enjoy the chance to play some more multiplayer. Zero Dark Thirty Map Pack will cost 800 Microsoft Points or $9.99, depending on your chosen platform.
Medal of Honor Warfighter is available now for Windows PC, Xbox 360 and PlayStation 3