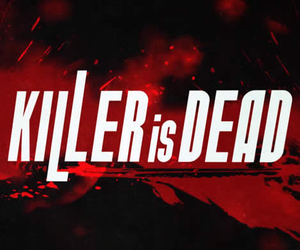 The mind of Suda51 must be an incredible place full of wonderment and intrigue. The popular designer has been involved in some of video games' true cult hits and Killer is Dead looks to continue that trend.
Goichi Suda was recently interviewed by Famitsu (which we saw thanks to Polygon) about his upcoming project. In the interview he claims that the game is very near completion, and Grasshopper Manufacture are looking at getting a publishing deal in the west as the game's only confirmed to be coming to Japan, at the minute. The main character is a man named Mondo and his job is to eliminate some nasty criminals, in a sort of James Bond-esque style. Judging by the trailer for Killer Is Dead, he will be eliminating these assassins in chaotic, frantic fashion. On Mondo, Suda said;
"Mondo's an executioner, not an assassin. You have that 'execution' nuance added to the act of murdering your foes. The hero's job is to wipe out these serious villains, real AAA-class international terrorists. He's dressed so smartly that you might wonder if he's actually capable of killing, but once the 'work' switch is pulled, his aura completely turns around. The story depicts him as a man who just does his job without putting much of any emotion into it."
On the topic of James Bond comparisons, Suda has said that he feels like KID has a "much seamier underworld" type of vibe to it, but with that suave spy in the protagonist role. To add to the Bondness, there is also a Gigolo Mode where Mondo will interact with some pretty ladies…we'll see how that one plays out. At first, the graphics were going to go down the realistic road, but after re-evaluating, Grasshopper Manufacture went for that cel-shaded look, similar to Killer7, or No More Heroes.
If you're like me and you adored Lollipop Chainsaw, I'm sure you're thinking that this seems a bit dark. However, Suda was sure to mention the mental elements of Killer Is Dead, as well as the more gritty ones.
"One thing we got to do with this game is you fighting against a yakuza guy riding a tiger. You're in Kyoto, among all these old-style buildings, and

Mondo is on this motorbike fighting against a yakuza on a tiger! And the game's packed with these sorts of situations, the kind you won't see in any other game. That Kyoto battle got concepted out surprisingly early on, too; I guess we felt like overseas gamers ought to see what Kyoto looks like."
Mondo will also be packing a left arm that is interchangeable, a la Mega Man. So, don't fret, the absolute bat-crap insane bits are still present in this Xbox 360 and PlayStation 3 affair.