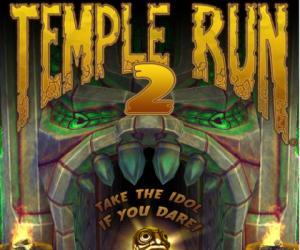 Who knew that people loved free games that are also really good? Apparently Imangi Studios knew, because their smash hit sequel, Temple Run 2 was downloaded 50 million times on iOS, Android and Kindle devices in the space of 13 days after launch.
In fact, within the first 24 hours of its release it was grabbed 6 million times on iOS alone, hitting the number one spot in the Free Apps section. Soon after, Google Play and the Amazon Marketplace was assaulted by the superb temple running game, also hitting the number one spot in both stores.
Co-founder of Imangi, Keith Shepherd, is obviously happy:
Temple Run has evolved into something so much bigger than us. The game has performed beyond our wildest dreams, and we are thrilled that gamers and fans have embraced Temple Run 2 in such a short period of time.
Check out our review of the game in this week's Mobile Monday – check out a video of the game in action, below.