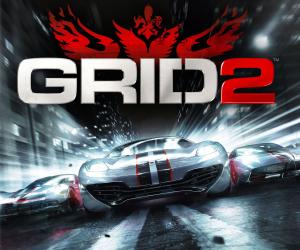 After the big gameplay reveal from Codemasters the other day, it seems they are in full "show what this game can do" mode, and thus, they have released what they've dubbed the "interactive gameplay" trailer.
It's actually a fairly simple reason behind the name, as at the start of the trailer you get to select which clip you want to watch, from the following:
Barcelona Eliminator (with BMW E30 M3 Sport Evolution)
Red Bull Ring Race (BAC Mono)
Chicago Checkpoint (Chevrolet Camara SS)
Apparently, there is news coming soon on a demo, too. But good lord, the visuals look rather impressive, so let's hope that the gameplay is as good as the first Grid, as well. Check out the video, below. Also, fun fact: If you say the word "Grid" too many times, it loses all meaning. Interesting.
Grid 2 will be released on May 31 for Xbox 360, PlayStation 3 and Windows PC.