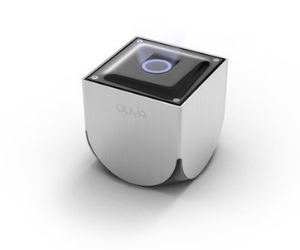 Ouya, the $100 Android game playing white box, won't feature voice chat, friends lists or achievements when it launches in a fortnight.
Spotted by The Verge, company founder Julie Uhrman revealed in a talk at the SXSW Interactive festival in Austin, Texas, that the console will launch without key online elements.
Online multiplayer will be supported at launch, as long as the game supports it. You just won't be able to discuss Game of Thrones whilst you're at it.
Julie Uhrman actually thinks that Ouya's place is more as a local multiplayer device. "I think Ouya is going to bring back couch play," commented Ohrman, holding a blind eye in the direction of Mario Kart and Smash Bros.
With only two weeks to go until the system's release, and questions of the console's success still largely airborne, this news is slightly concerning – is the Ouya being rushed to meet its Kickstarter supporters expectations? Surely launching a new system without expected features isn't the best way to keep your backers happy. Sure they'll be there later on in the year, but it's that out of the box experience that will define the console for a lot of people.