Adam Orth (The #DealWithIt Guy) No Longer With Microsoft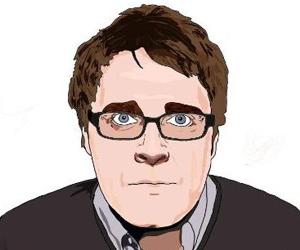 Last week there was a bit of a Twitter storm, as Microsoft Studios Creative Director, Adam Orth took to Twitter to give us his feelings on the idea of "always online".
As you can imagine, people weren't happy with his "DealWithIt" hashtag, and it turns out that despite Microsoft issuing an apology, they felt the need to remove him from his position. This news comes via Polygon who have been told by two sources, and given the standard-issue response on this kind of matter: "We do not comment on private personnel matters".
Whilst I don't want an always-online console, per say, it seems the guy has lost his job, and I'll find no joy in that. But it's a stark reminder that no matter how much you think "My views don't reflect my employers" on your Twitter profile, they kind of always do, in a way.
In other news, The Verge are reporting that the next Xbox will have a Kinect sensor that can detect eye movement, and feature a set-top box that is similar to Google TV, passing a cable box signal via HDMI.
Apparently, you'll be able to pause the TV simply by turning your head away. It all sounds a bit Matrix-y, and to be honest, I think most people are growing tired of these rumours by now, and just want to hear something, anything from Microsoft.