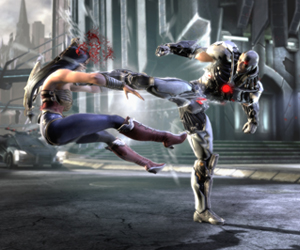 The next big release is right around the corner and if you're still not sold on NetherRealm's next big release then some gameplay videos may change your mind.
We have some lengthy gameplay videos of Lex Luthor and Wonder Woman that will give players an idea of how Ed Boon's latest project flows.
Mortal Kombat fans will be watching how this one is received as the 2011 reboot of the series garnered NetherRealm a lot praise. Can they do the same with the DC roster? We'll find out, soon enough.
Injustice: Gods Among Us is available now for iOS and will be released on April 19 in Europe and April 16 in North America for Xbox 360, PlayStation 3 and Nintendo Wii U