Larry's first adventure is getting some enhancements.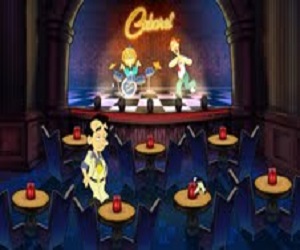 Are you ready to meet the original Lounge Lizard?
After a successful Kickstarter campaign, Larry is ready to return to the "Land of the Lounge Lizards." Working with original Laffer creator Al Lowe, UIG Entertainment has announced the game will be ready for June, complete with new art, music, puzzles, and gameplay.  The leisure suit, though, seems to have also made a return. Some people just never learn.
For anyone who grew up on PC adventure games in the 80s, Larry was an icon. Before the internet, the best we could was try to make Larry's dream come true, even if it was all in vain. All I can say is this game is at least going back to the Larry we, myself included, always wanted.
Leisure Suit Larry Reloaded will be released for Windows PC, Mac, and Linux in June 2013.