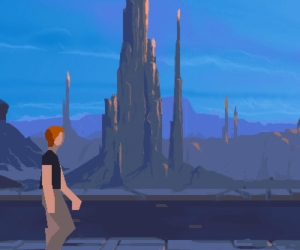 The upgraded version of Eric Chahi's 1991 cult classic is now on PC & Mac.
Released in 1991, Another World (AKA Out of This World) was a brilliant action platformer that found it's way on several computers and consoles. It's polygonal graphics wowed many in an age of sprites and pixels, working with it's soundtrack to create an incredibly atmospheric game.
Working with DotEmu, creator Eric Chahi (From Dust) has helped present this classic to both new and old generations of gamers, with a special 20th Anniversary Edition – A new version of the game that features high resolution visuals and remastered sound.
The game also features multiple difficulties, the option to revert to the old graphics, development journals and a Making Of video chronicling the creation of this new version.
As someone that dabbled with the excellent SNES port, here's hoping the game still holds up today (I'm sure it does).
[nggallery id=1420]
Another World: 20th Anniversary Edition is available on Steam now for both PC & Mac