Following their announcement of getting their brand out there at Nintendo's recent investor meeting, Iwata and co have teamed up with McDonalds UK to bring you Mario themed Happy meals.
Starting next Wednesday, the 19th March, Happy Meals will become Nintendofied.
The meals will come with one of four toys :Mario, Luigi, Toad, Donkey Kong and the classic Super Mushroom power-up. If that wasn't enough to get you foaming at the mouth, they're also interactive.  Mario's Hovering Coin, Donkey Kong Barrel Projector, a Super Sound Mushroom and Mario's Warp Pipe Embosser will make wicked cool gifts for the stingier of you.
Check out an image of Donkey Kong in all his glory!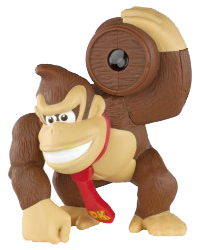 And Mario!
I mean, just look at this one…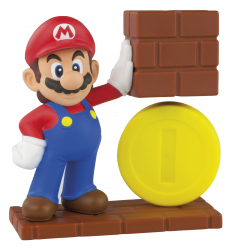 It's a me; LUIGI!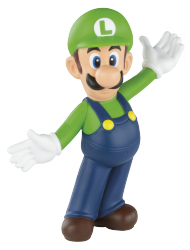 Who doesn't love Yoshi?
And I'll just leave you with this one…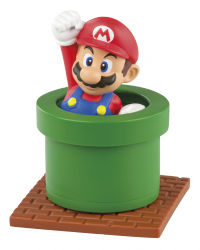 Something tells me gamer-parents might be having a McDonalds next week…