To celebrate the release of their latest update (which brings a third playable faction), Reto-Moto have given us 250 keys for 500 Gold and 3-days of Veteran Membership for Heroes and Generals.
Heroes & Generals is a free-to-play Massively Online FPS with a strategic multiplayer campaign, set in the midst of World War II Europe, where the United States, Germany and the Soviet Union all fight each other for control. Player can choose to play as 'Heroes', fighting in varied roles as soldiers or commanding planes, tanks and other vehicles, or take control of the war as 'Generals' determining strategic direction and managing battlefield assets, army units and reinforcements.
The game merges first-person shooter action with a rich strategic layer where player decisions can turn the tide in an ongoing war among thousands of online players. Currently in open beta, Heroes & Generals has over four million players and is available for PC on Steam where the game is consistently featured in the top 10 of free-to-play games on this platform.
The veteran membership gives you loads of benefits, which you can see in the handy image, below.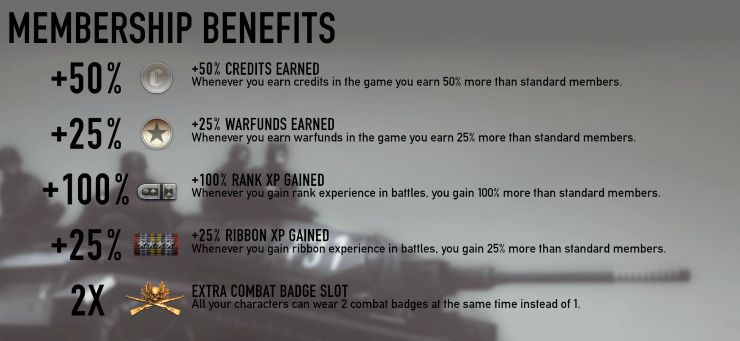 How to redeem your code:
[keys id=159567]