Recently, we have had a gander at a few betting sites and apps, and other such gamble-y gaming tech. But never before have we investigated the potentially big-money world of online trading.
Nowadays you don't have to be wearing a ridiculously garish striped jacket, living a Patrick Bateman-esque lifestyle to get involved in trading.
Many people shy away from the idea of stock trading – mainly because it is seen as inaccessible, or for some it is associated with "gambling". But investing in stocks is inherently different from gambling, and now thanks to IG, anyone can get involved in in something that most people consider an exclusive club for brokers and ridiculously rich people.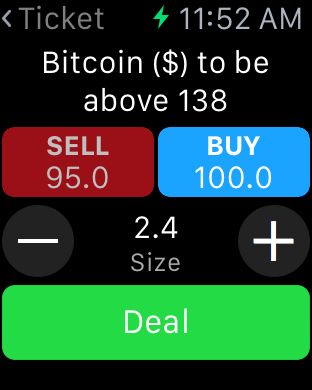 IG are old hands at online trading, and were the world's first financial spread betting firm when they set up shop in 1974. Things have moved on since then, and now they offer their Trading App to a number of home and mobile platforms, including iOS, Windows 8 and Android. They are even currently working on bringing the ability to trade online to the Apple Watch. Gordon Gecko could only have dreamed of such whimsy.
The app itself gives you the ability to buy and sell a wide range of local and international stocks. You can also access live, real-time prices sourced from multiple venues, trade 'at quote' or via direct market access.
You are able to trade CFDs, spread bet, buy and sell shares – all from the one app – an app that is super-quick and features 256-bit SSL encryption technology. You can check live prices quickly on a huge range of global markets, create handy "watchlists" to track your favourites, and even access Reuters news updates in real-time.
Before you know it you will be analysing trends, you will be au-fait with Forex and kicking butt on the FTSE 100. There has never been a better time to get involved in this potentially lucrative market.