With last year's Free To Play, Valve proved that feature-length documentaries about eSports can work incredibly well. The emotion and stories that come from competitive gaming are some of the most interesting in the world, with people from all walks of life taking part. Unfortunately, All Work All Play tries to focus on too many of the interesting people involved with the Intel Extreme Masters Season 9 while trying to make it accessible to all comers.
The first thing to mention is that despite the fact that All Work All Play only focuses on the IEM events, this isn't just a glorified advertisement for ESL. There are actual stories to be told, and while yes, it does make ESL sound like Jesus, skeptics can rest assured that there is some value here. That being said, anyone wanting an all-round view of eSports will be disappointed; the film focuses on the two games that are part of IEM (StarCraft II and League of Legends) and only focuses on the IEM series, which isn't the premier event in either game.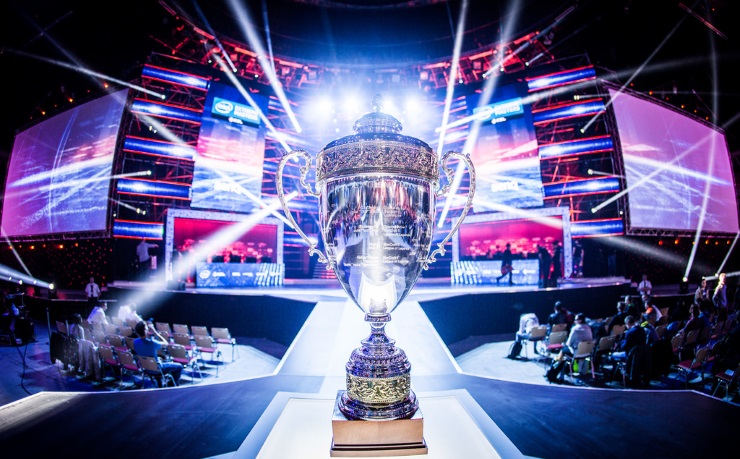 Perhaps the strangest narrative in the 90-minute documentary is that of ESL Programming Director Michal "Carmac" Blicharz. Sure, his rise from small-scale tournament organiser in the early days through to basically becoming the big boss of the IEM events is one of the more emotional aspects, especially the scene where his family talk about his constant travels, but ultimately it feels like an unnecessary tale, as the players should be the stars, not the organisers.
However, Michal's story is only one of many narratives the film jumps between. American LoL teams Team SoloMid and Cloud 9 both have interweaving tales that show their journey to the IEM finals, while Korean side GE Tigers feature just as much. There is also a small amount of time allocated to the European scene, but ultimately it feels like an afterthought.
Don't get me wrong here, there is some genuinely interesting stuff, particularly from the two NA teams, and the players do offer some interesting tidbits about teamwork, living together and what it is like to ultimately live their dreams, but for the hardcore eSports fans it all feels a bit dumbed down. The intros to the teams basically start at square one, and facts that any self respecting LoL fan should know are routinely offered up. While the attempt to bring in as many people as possible is understandable, it seems like a missed opportunity to have something eSports fans can truly get behind.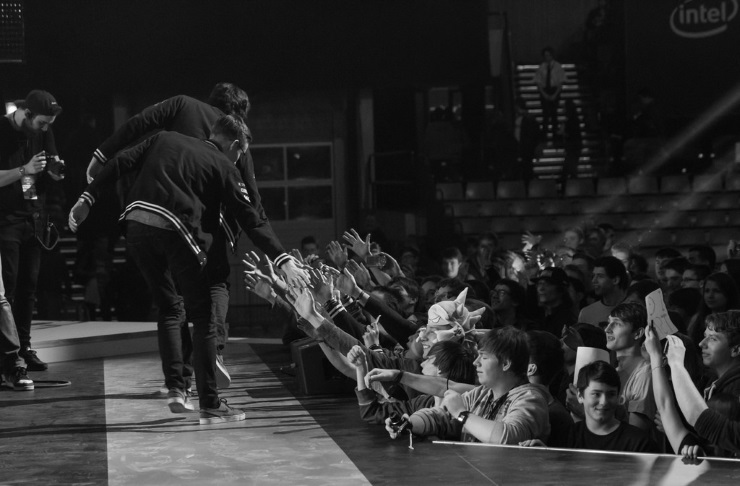 Fortunately, the film ends on a high with the latter portion solely dedicated to the massive IEM Katowice World Championships that took place earlier this year. While there is effectively no in-game action shown, the narrative of the event (which was a cracking event in of itself) is told well, with all the major moments mentioned. If the entire documentary was more like this final part, focusing on the players and teams, and not constantly trying to justify eSports to the mainstream audience, this could have been what every eSports fan wanted it to be.
It is, however, important to note that clearly I (and I imagine the majority of you reading this) am not the target market. This is obviously aimed at those with a passing interest in eSports or those who play games but don't follow eSports. Those of us who follow the LCS every week and know all the ins and outs will mostly be disappointed – so you should read this with a pinch of salt. Although I enjoyed watching it, there's a lot that should have been done differently, but if you don't follow the eSports scene, you'll probably enjoy this.