The Marvel name has carried plenty of weight in the entertainment medium for some time now, and after starting off as comic books created by the likes of Stan Lee, the brand's now spread its wings to feature in video games, cartoons, and on copious amounts of merchandise like lunchboxes and stationary sets. Probably the biggest medium to capitalise on the wonder of Marvel is the silver screen, breeding plenty of great cinematic tie-ins.
In today's superhero-heavy culture, when you hear the name Marvel, you instantly think of the movies like Spiderman, Iron Man and the X-Men; without the movie adaptions, many of the lesser known characters wouldn't be as popular as they are today. Whether it's Blade or Ghost Rider, their stories would never be heard and their appeal would be lost. Many of these movies are excellent, managing to create a great sense of wonder and character for the superheroes we have all grown to love, and in some corners of the internet, you can enjoy these beloved Marvel movie franchises in ways you may never have thought of.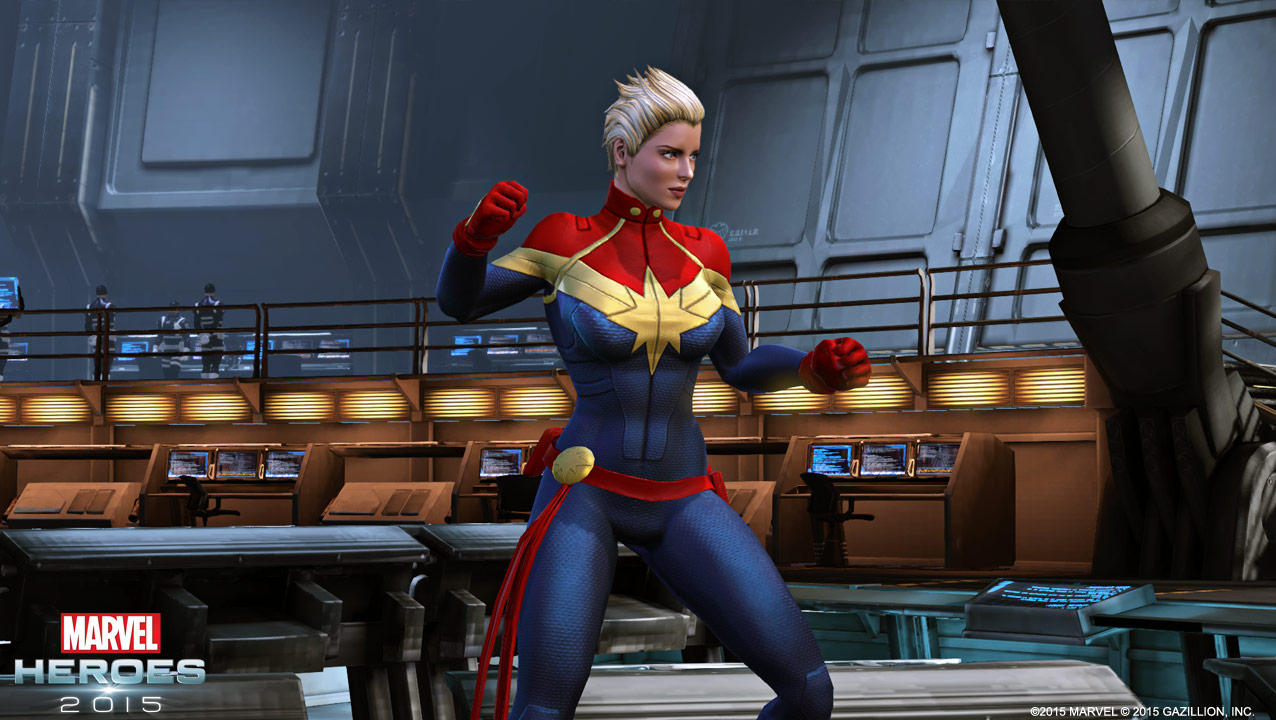 In 2009, Isle of Man-based Company PlayTech made a deal with Marvel to bring a wide range of the movie-based properties to the masses in the form of slot machines. Ultimately in 2013, the deal came to an end due to Marvel wanting to preserve a family friendly image thanks to how well the movies were doing, but 15 of these Marvel slots made their way online. Not all of them were great – some were really cool though, and all of them are free to play so really, that's fantastic news, Mr Fantastic news!
All your favourite Marvel characters feature in these slot machines by PlayTech and are all available to play for free. Many of the movie-based slots like The Avengers look stunning. All of the characters bare an almost exact resemblance, with the colours and the sharpness of the text coming right off the screen. There are lots of ways to activate bonuses in the slot, and match enough heroes symbols gets you into a special game.
Another fun Marvel slot is the X-Men machine. The theme of the game is Heroes vs Villains, and when you get your free spins and a villain pops up, Villain mode activates. You keep getting an unlimited number of spins until a hero symbol appears, then putting you into Hero mode. It's a fun game of back and forth, and will keep you playing for some time, especially as Marvel slots can be played online.
There's a Thor, Incredible Hulk, Spiderman and Wolverine slot machine, as well as Blade, Elektra, Fantastic Four, Ghost Rider and the Iron Man trilogy, so there's always something for everyone. You can go online at any time and play these slots, providing hours of fun without ever spending a penny. If you've never watched the movies or picked up one of their comics, maybe the slots will inspire you to do so. Regardless, you can't deny that these PlayTech Marvel slots are certainly worth giving a go and worth sinking a few hours into them (or ten!).