While it might have been viewed by some as a lonely hobby in decades past, it is safe to say that gaming is anything but these days.
The continued evolution of technology means that players now have a host of different experiences at their fingertips, with many mobile and console titles being fundamentally based around taking on friends, family and strangers to record high scores, win money or even simply gain bragging rights. Many gamers want and expect a "live" experience. But what does that mean exactly? Here are four examples of different genres which are currently making use of that idea to excellent effect.
MMO gaming
Whether playing on your PC or mobile, massive multiplayer gaming is an addictive and enjoyable way to socialise and play "live" with gamers across the world.
One of the biggest examples of the games is Clash of Clans, which sees players work to build towns either by joining forces to make "clans" either with other players or by taking resources by force. This is not exactly in real time, as not everyone needs to be online at the same time to collaborate or fight each other. However, in effect it's arguably even better, as this increases the potential for more battles
Recent figures have shown that game is very popular with male gamers, with them being responsible for 70 per cent of all money spent on the app.
Casino gaming
When online gambling services first emerged, many games were simply based around computer generated results. However, the growing appetite for a more genuine casino experience has led to the rise of gaming options featuring live dealers.
Specialising in bitcoin gambling, Vegas Casino offers live bitcoin roulette and similar gaming options where players are connected via a video stream to a real-life dealer. The closest you can get to a real casino experience in your own home, the concept means you can interact with the dealer and other players to ask questions about the game and have a bit of banter too.
Action gaming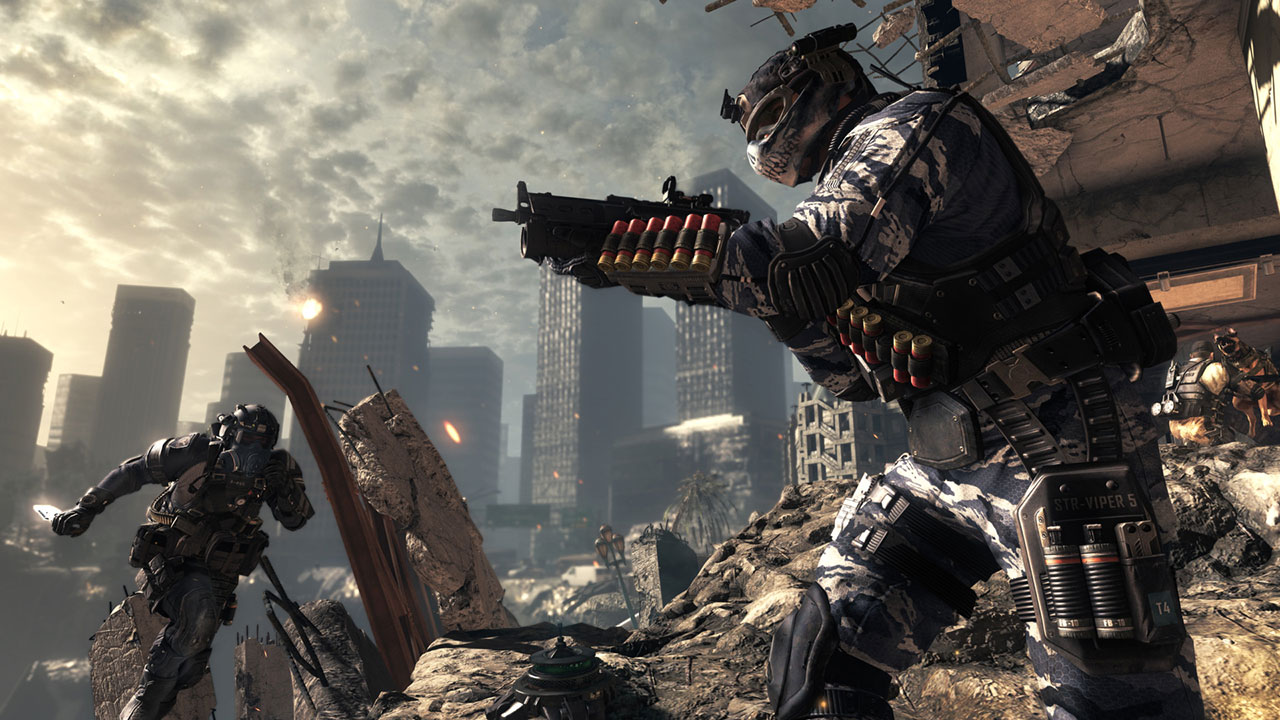 While the likes of Call of Duty feature elaborate and star-studded single-player story modes, these are very often eclipsed by the online multiplayer options on offer. Quite simply, many players simply want to take on other gamers across a range of location maps.
There's of course the chance for a little bit of banter too, with most games featuring chat features for either antagonising enemies or talking strategy with those on your team. Or just making new friends? Well, it has happened, although this is certainly not the best place for it.
For those who want action on the move, Modern Combat 5 offers a similar experience to Call of Duty but is available on mobile.
eSports gaming
An inevitable development considering the evolution of live multiplayer games, eSports has emerged as a way for professional elite gamers to take each other on for prize money.
The concept is growing at a significant rate, with the NBA even taking the step of forming a partnership with Take-Two Interactive to establish an official eSports league which will launch in 2018. In addition, research suggests that the number of eSports enthusiasts across the world could reach 345 million by 2019.
Get involved
It is safe to say that with a wealth of options available, there has never been a better time to get online and go live with your gaming. Plus, you never know… If you get good there may well be a career in it.