Most Popular Games For Kids In 2019
The video game industry first came to prominence back in the 1970s and it is fair to say that it has boomed massively in popularity since them.
Gaming is now the most popular type of entertainment in the world, with people of all ages enjoying playing their favourite games on a daily basis.
Children in particular are attracted to video games, often spending hours on end playing their favourite titles.
Action, puzzles, strategy and role-play are amongst a plethora of different game genres, providing opportunities for youngsters to develop gaming skills from an early age.
Read on as we look at some of the most popular games for kids in 2019.  
Pokemon: Let's Go Pikachu & Eevee!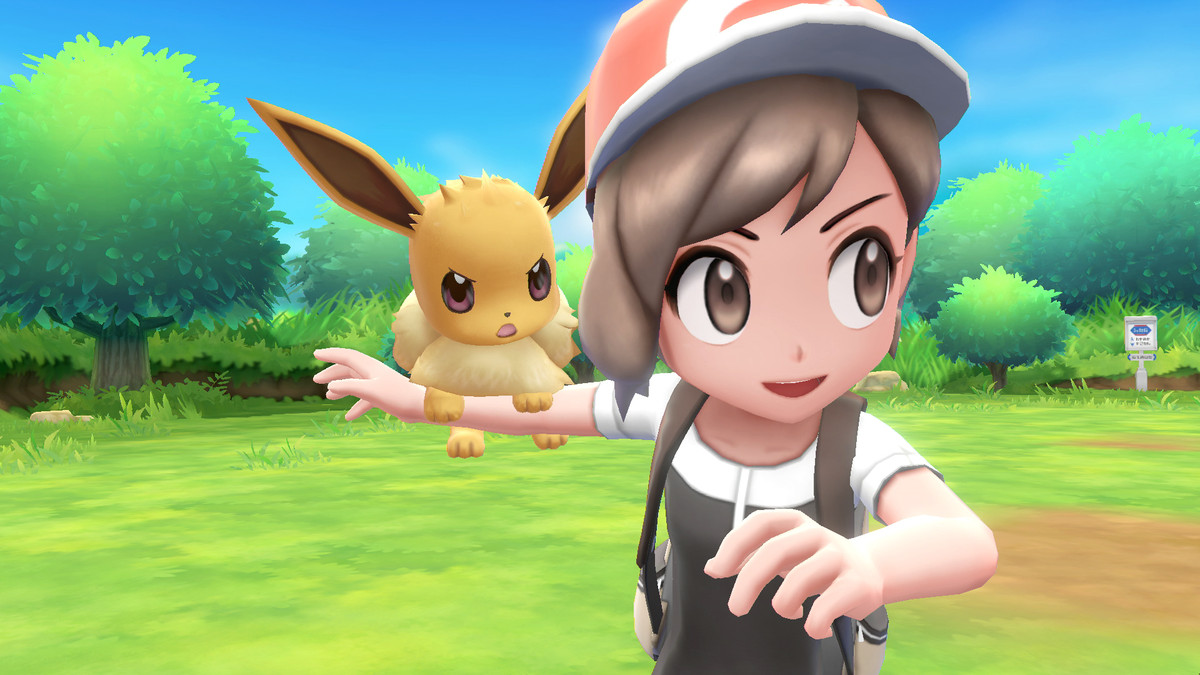 Pokemon: Let's Go Pikachu AND Let's Go Eevee! are remakes of games over 20 years old, but they still feel refreshingly modern.
The two versions' title characters, Pikachu or Eevee, are with you throughout a game which is undeniably cute and irresistible in equal measure.
Combat has been significantly reduced in the new games, giving them a much more kid-friendly feel than some of the other Pokemon titles.
There are plenty of nods to previous releases, but the modern design ensures that players are not drowned in a sea of nostalgia.
However, those flashbacks mean the game has plenty of appeal for adults who were fans of the original games, increasing the chances of them enjoying playing the new version with their kids.
Hardcore Pokemon fans may feel that the Let's Go games are a little too simplistic, but they are the ideal way to introduce youngsters to the series. 
Minecraft
Minecraft mix of fun and educational content makes it hugely popular with both kids and educators alike. 
And that mix is something to keep in mind when you are buying laptops for kids. Just as the best games for kids mix easy entertainment with learning, the laptop you buy for your kid should mirror the same criteria.
With Minecraft you can play offline on your laptop, but kids can also go online to play with or against other players.
The award-winning game is one of the best-selling games of all-time, with over 175 million copies sold across all platforms since its creation.
Minecraft allows players to build with different blocks in a 3D generated world. Other activities in the include gathering of resources, exploration, crafting and combat.
The game world is rendered in cubes, all of which can be destroyed, stored in your inventory and placed back down anywhere you like.
Backed by a huge online community of like-minded individuals, Minecraft's endless possibilities make it one of the most enthralling games kids can play.
Fortnite Battle Royale
Fortnite has become something of a modern phenomenon, with its three main modes offering a varied gaming experience.
Battle Royale is undoubtedly the most popular of the trio, attracting over 125 million players in less than 12 months and earning hundreds of millions of dollars for the game's makers.
The game has won numerous awards including the Best Evolving Game at the 15th British Academy Games Awards in London in April 2019.
It is a player-versus-player game for up to 100 people, allowing you to play alone, in a duo or in a squad of three or four.
Players must scavenge for weapons, resources and vehicles while trying to eliminate other players and stay alive themselves.
The safe area of the map shrinks in size during each round and the last player, duo or squad is the winner.
Rocket League
Mixing cars with football might seem weird, but Rocket League has managed to merge the two genres in some style.
The award-winning game, which features single-player and multiplayer modes, had attracted more than 40 million players by 2018, highlighting its massive appeal.
Players can drive a wide range of vehicles on an open pitch and must try fire the huge ball into their opponent's goal just as they would in football.
Matches are generally five minutes long, with a sudden death overtime if the game is tied. This makes it ideal for kids who want fast-paced action.
There is also a competitive online mode, where players compete across a season just as they would in a football league.
Ice hockey and basketball modes have also been introduced, giving the game even more worldwide appeal.
Super Bomberman R
Super Bomberman R is an action-maze game developed by Konami and HexaDrive that has been released across a wide variety of platforms.
The game features a story mode spanning 50 stages and supports gameplay for two players or an eight-player competitive multiplayer mode.
The online mode contains a league system where the players have to win matches to collect points to advance further in the game.
The gameplay is simple, with your small bomber character running around a maze aiming to blow up the destructible blocks.
Bomberman requires players to use a mix of strategy, speed and nerve to come out on top, and it is unquestionably one of the most addictive titles around. 
The game is easy to learn, making it an ideal way for kids to spend time trying to navigate through the different levels.