This year has been an interesting one indeed. Despite that fact I've not played everything I'd like to have done this year, it's been a solid twelve months for games. There are a few running themes in my top ten, a mix of pleasant surprises, new discoveries, and rediscoveries of old favourites. I've laughed, I've jumped out of my skin and met some interesting characters along the way. I've also gotten hooked on things I never thought I would. There's plenty to get our teeth into, so let's kick things off, here are my top 10 games of 2019.
Honorable mentions
Frostpunk: Frigid temperatures, death and decay shouldn't make me feel this good. A surprisingly emotional strategy title that kept me coming back for more punishment
Untitled Goose Game: Sometimes you just need to cause mischief. And there's no better way to do that than as a sneaky goose. Honkingly good fun, this one only just missed out on the top ten.
Slay the Spire: A tactical card game with surprising levels of depth and strategy. Has that "just one more game" factor that kept me playing far longer than I intended.
Ape Out: A clever mix of monkeys, bloody violence and smooth jazz. Simply escaping various mazes has never felt so cathartic, and that musical accompaniment made it such glorious fun.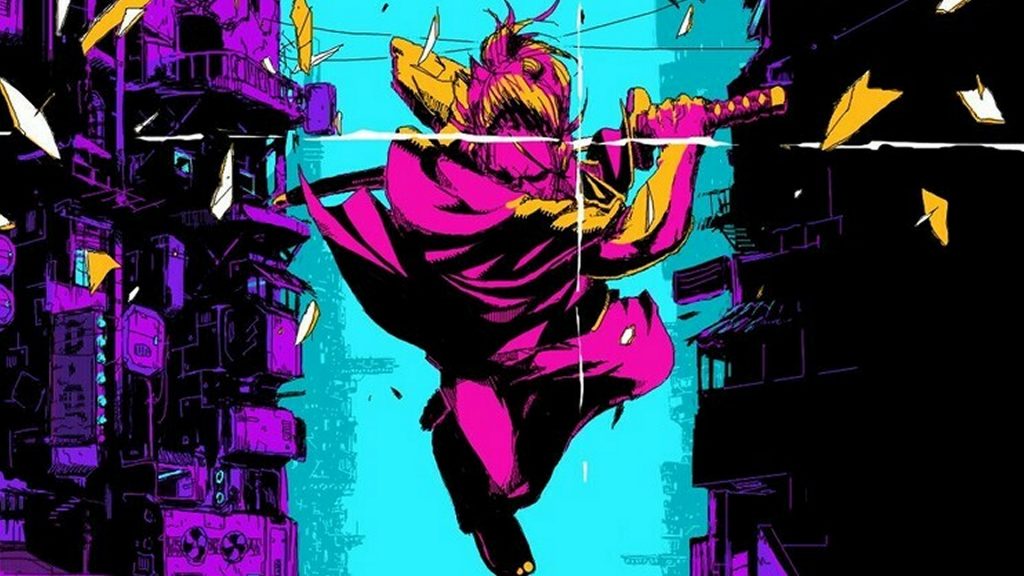 Katana Zero pushes all the right buttons. It requires clever strategy, has intuitive, tight controls and an eerie backstory full of mystery and intrigue. Oh, and it makes me feel like a total badass at the end of every level too. Slashing through enemies always feels good, but dodge rolling and deflecting bullets with your sword cranks things up to eleven. Death never frustrated me because I knew I could always look forward to the replay where I darted and weaved like a true ninja samurai. A title with style and substance in abundance that made me feel awesome throughout.
It's not the best Zelda title, and not even the best remake/remaster in the series either. But returning to Koholint Island after such a long absence felt great. The improved movement, some gorgeous visual effects, and a musical overhaul meant that feeling wasn't just down to nostalgia. Like Link to the Past, its contained world means it can remain full and purposeful, with plenty of hidden secrets for the curious adventurer. It's aged in a weird way, and it's clear at times you're playing a Gameboy-era game. Having said that, some of the excellent dungeon design and overworld detail definitely holds up against today's expectations. It's a thoroughly enjoyable experience that will feel accessible and be enjoyed by many. And the haunting mystery surrounding the island and the Wind Fish still gets me even to this day.
As a fan of the Souls series and Bloodborne, I was keen for this samurai-inspired installment in the genre. I wasn't disappointed, because the new direction and ideas meant it felt both familiar and entirely different at the same time. Rather than plodding along I was gracefully swinging across rooftops, perched upon high plotting how best to unleash my badassery on unsuspecting foes below. The bosses still tore me a new one, but focussing on posture and deathblows rather than chipping away at a health bar called for a more tactical approach. I felt like growth in this game wasn't about leveling up, but realising my potential as a samurai warrior. That subtle change was engaging as I grew with Wolf, and together we improved with the katana, until our final ultimate victory. Another triumph for FromSoftware.
Horror games rarely stand out to me. Until Dawn was the last time such a title really held my attention, despite its obvious cliches. Man of Medan's arrival then raised the bar, particularly in how cleverly it weaved multiple narratives together. Its ambition to support a branching narrative but still make sense between the scares shines through in droves. A single playthrough doesn't allow you to appreciate the depth of storytelling and the nuances at play. I loved replaying the game making different decisions, and not only seeing different outcomes but playing entirely new chapters. The devil is in the detail here as I noticed loads of small bits and pieces that were either foreshadowing what was to come, or remaining faithful to the real-life legend that Man of Medan is based on. It set a high benchmark and I look forward to where Supermassive games take their Dark Pictures Anthology next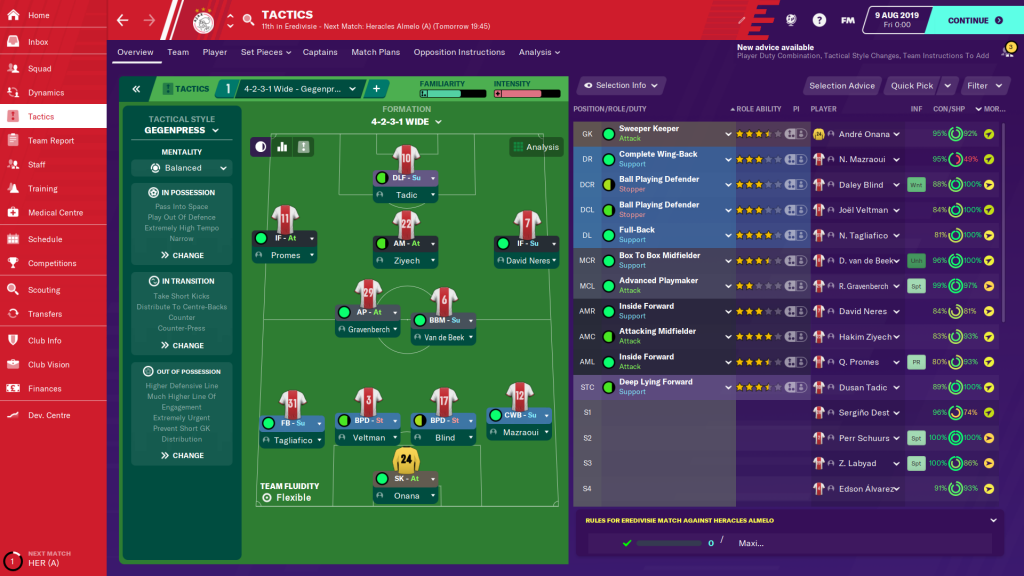 I'd have scoffed at you had you told me this time last year, I'd be writing about Football Manager on my GOTY in 2019, but it more than deserves its place at the table. It's been twenty years since I last touched a Football Manager game but I loved my time with FM2020. Despite having played it before there was still so much to learn, from tactics in-game to squad training, to individual long-term player development. Then there was handling media, social media, contracts, support staff and everything in between, and that's before I even thought about naming my starting eleven. But it never felt overwhelming thanks to the delegation options and even the streamlined Touch version. I'd blink and hours would have passed, and I'd be enthralled, some may say addicted, to this complex and enjoyable footie sim. I'm not proud to say I'm hooked, but boy does it feel good to be back.
Well done Capcom, this is how you do a remake! Resi 2 is a gorgeous game, with some seriously good lighting effects and design. The biggest compliment I can give it is that it feels faithful to the original, whilst feeling like its own game. I wasn't left feeling like it was from another era like I did with bits of Link's Awakening. True the settings and story are largely unchanged, but the execution makes it feel cohesive and up to date. Mr. X split opinion, but I like his tweaked role, he single-handedly ensured I was always on edge, despite my familiarity with the original. Thankfully, some of the best horror moments still pack a punch, and it still feels equal parts scary and mysterious, like it did all those years ago. This is more than just fan service, it oozes dedication to the craft, and an understanding of why fans love the Resident Evil series. We wait for the Resident Evil 3 Remake with bated breath.
Don't hate me, but I've never played a Gears of War title before. But courtesy of the glorious Game Pass, I took the plunge with Gears 5 after a couple of much-needed catch-up videos. Which proved to be a good move, as the story feels so deep and consequential compared to other shooters. Here we have characters who are well-defined, relatable, that stir up emotions, both good and bad. I shouldn't care about "muscular dude in armour" number 4, but I do. His name is Fahz, he's a bit of an idiot, but not everything is as it seems. The story beats and backstories keep altering my perspective of him and everyone else, not least the superb lead character Kait. The combat is enthralling with weapons packing a punch, and sidekick Jack stealing the show with his various upgrades making all the difference. Gorgeous expansive worlds, RPG-like elements, and item-collecting almost took me to a different genre. Gears 5 captivated me for being a shooter that was so much more than just a shooter. It was an experience far greater than I ever expected. I can now officially say, I'm a fan of the Gears of War franchise.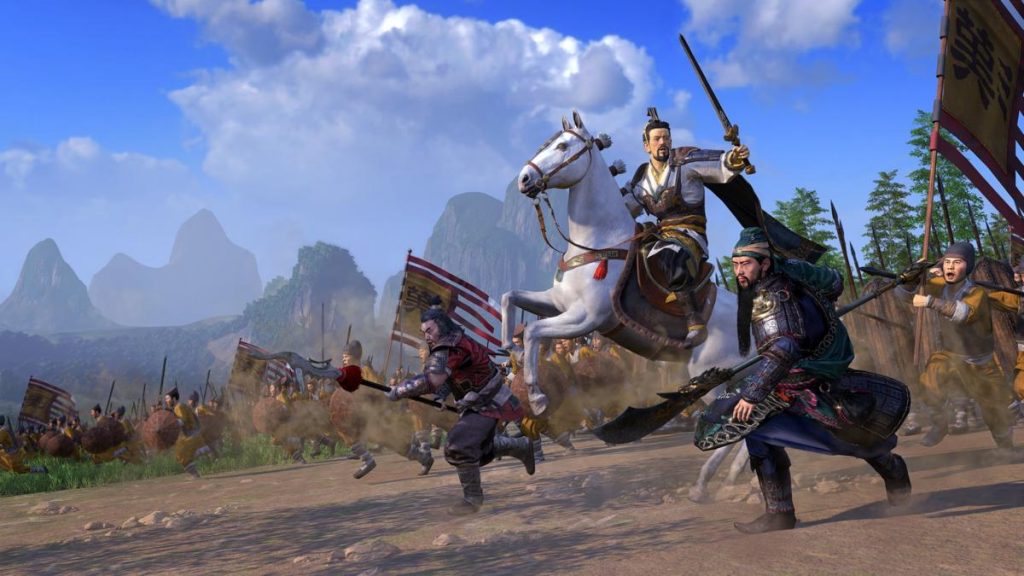 I've always loved a good strategy game, blame the inherent geek within me. China as a country will always hold a special place in my heart, as it's where my wife and I got engaged. So it's unsurprising to see Total War: Three Kingdoms on this list. But it was the focus on characters, their relationships, and decisions that got me hooked, and was the driver behind it placing so highly on this list. Outside of battles democracy is key, both with other warlords, but also inside your own court, carefully navigating and plotting for future success. When words don't quite cut it though, the glorious tactical battles demand your utmost attention, where timely choices can turn the tide of battle. Getting the most from your armies, generals and the surrounding environment was a constant, live puzzle that never got old. Campaigns take many hours, as you carefully calculate your next move, and I enjoyed it all. The amount of content is insane, especially including the well-stocked DLC. Indeed the Mandate from Heaven content due in January can't come soon enough.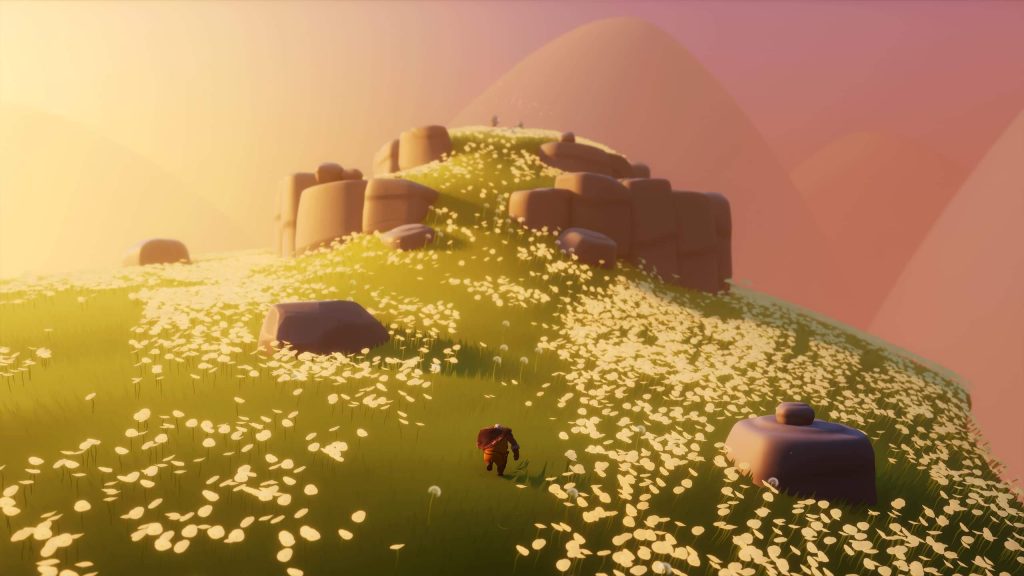 I can hands-down say that Arise: A Simple Story is the best and most pleasant gaming surprise I've had all year. Perfectly named, the key to this game is in its simplicity, in that everything clicks, right from the controls to the mechanics, to the story it beautifully tells. There are not a lot of new ideas here, but Arise is more than the sum of its simple parts. It does what it does very well, and tugged at my heartstrings throughout. Arise looks stunning, with lovely lighting effects and wondrous camera set-pieces to showcase a lovely vista or poignant visual cue. On occasion, it felt like a moving piece of art, and I'm the willing critic being drawn in by its mesmeric charm. On paper, this is just a man reliving the key moments of his life, but the elegant, hands-off approach it takes to its implied narrative means it hits the right notes, and the powerful punches, both happy and sad, hit their mark. The fun, simple and varied platforming keeps things fresh, as does the well-implemented time mechanic. I didn't want Arise to end, and played it through all in one sitting. No other game this year captivated me in quite the same way from beginning to end.
It's been a pretty rough year outside of gaming, and sometimes you need that dose of escapism. And if it can't be the joyful beauty of Arise, then I'll gladly take the impish sarcastic arrogance of Nero as he confidently waltzes his way through swathes of demons. I couldn't help but enjoy his immature quips and self-confidence. All this was backed up with a combat system that was instantly accessible but deceptively deep. Missions were full of fast-paced action as you would expect, but there was sufficient variety within to stop things from ever feeling stale. Alternating between Nero, with whom you learned the close-combat ropes, to V where you dictate matters from afar kept things fresh. And then when old man Dante turns up, the combat is further enhanced with his many combos and attacking options at his disposal.
The story was fine for what it was as an overarching theme, but it was the character interactions that really stole the show, with each vying for screen time, and trying to outdo each other in the banter stakes. You always felt in control of the tight combat, and feel like you earned those top ratings when they popped up on the screen. Devil May Cry 5 is simple, effective, cathartic, blood-pumping fun that sets a lofty benchmark for the series. A competent mix of likable characters, demon-bashing action and glorious style made it my favourite experience of 2019. Looking like a total badass never goes out of fashion.