Although the recent delay has pushed the Immortals of Aveum back by a month, publisher EA Originals and developer Ascendant Studios continue to whet our appetite with a brand new gameplay overview trailer,
In this deep dive, we learn more about the three colours of magic that power Immortals of Aveum's fast-paced spellcasting combat. The trailer also shows off some of the customisation options and goes into a little detail about the skill trees and lore.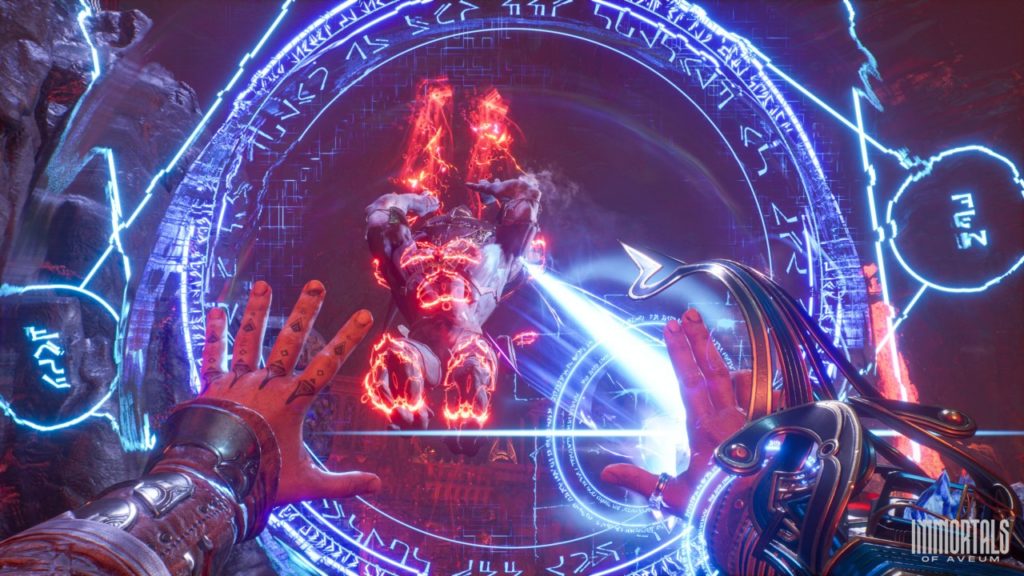 Set in the nation of Aveum, Immortals sees hero Jack – a powerful magnus (mage) able to wield all three colours of magic – go up against the nation of Rasharn in a desperate bid to end the Ever-War that threatens to destroy all five magical kingdoms and the world beyond.
Because Jack can wield all three colours of magic, you'll be switching between them as the situation – and your style – dictates. There's Fury magic for dealing high damage at a greater mana cost, Augment spells that can manipulate the environment, and Control magic to pull enemies towards you and slow their advance. You'll need a combination of all three to survive the harsh environments and battlegrounds of Aveum.
You can see the Immortals of Aveum trailer below, or by heading over to the official YouTube channel.
If you want to know more about Immortals of Aveum, you can go check out the official blog post here, and find out more about the fantasy setting, the rules of magic, and what you'll be getting up to when the game launches. You can also join the official Discord community by following this link.
Immortals of Aveum is set to release on August 22, 2023. Pre-orders are now live on Xbox Series X & S, PlayStation 5, and PC via the EA app, Steam, or the Epic Games Store.