We've teamed up with the folks behind Gloomhaven: Mercenaries Edition to give away a copy to a lucky reader, and entering couldn't be simpler.
We're going to be running this Gloomhaven: Mercenaries Edition competition for a week, and you need to be in the UK to stand a chance of winning. You'll see the description of the game lower down in this post, and a trailer to see it in action, and then there's a big box for you to get your chances to win, whether it's by following us on Twitter, subscribing on YouTube, or just visiting a page.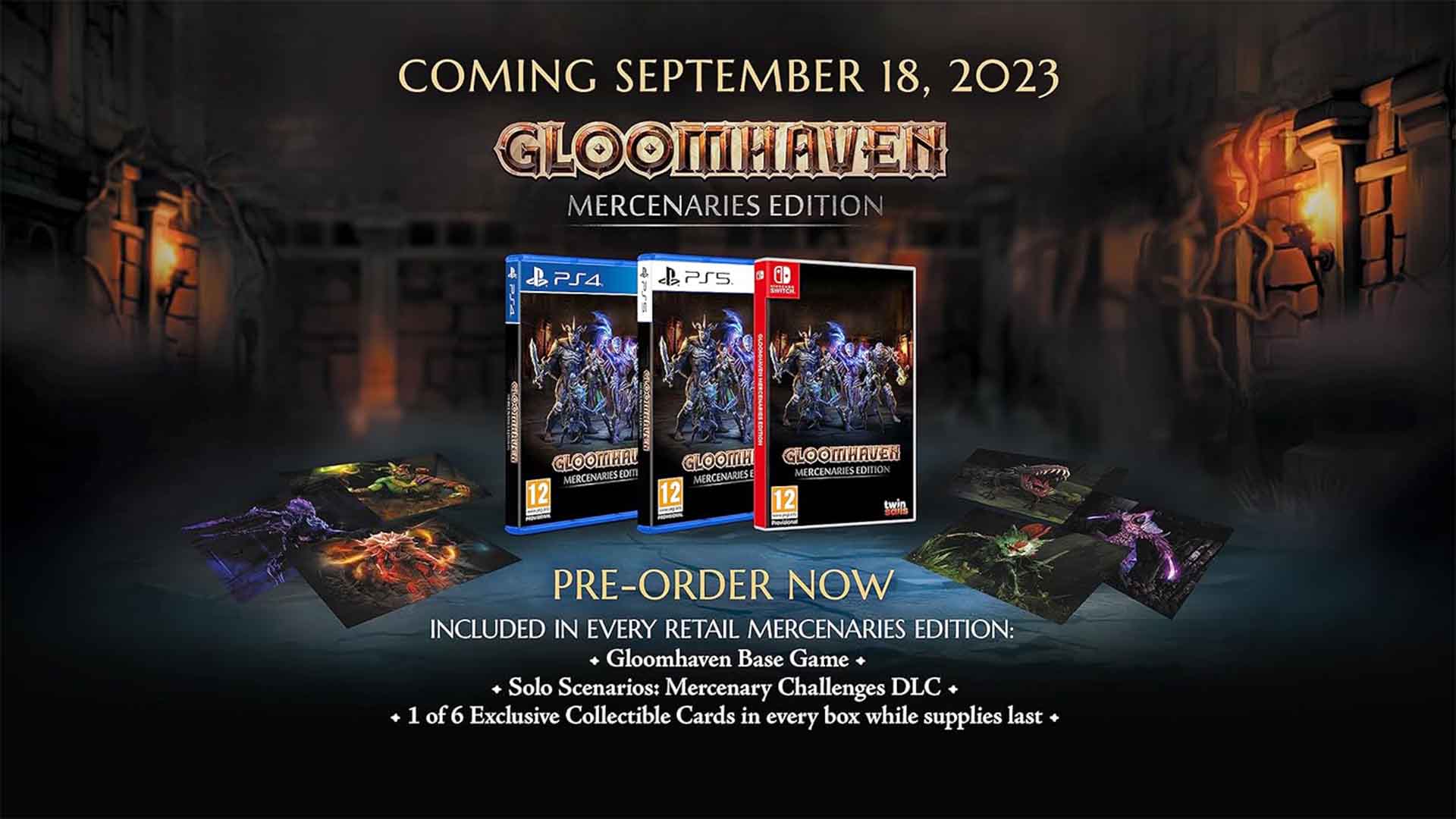 Gloomhaven: Mercenaries Edition includes:
Gloomhaven base game (PlayStation 4, PlayStation 5 or Nintendo Switch – you pick!)
Solo Scenarios: Mercenary Challenges DLC (This DLC offers 17 scenarios, each completable by a specific mercenary and rewarding them with powerful and tailor made items!)
Exclusive trading cards
Gloomhaven is a turn-based strategy role-playing video game, developed by Flaming Fowl Studios and published by Asmodee Digital. It is an adaptation of the tabletop game by the same name.

Whether you are drawn to the lands of Gloomhaven by the call of adventure or an avid desire for the glimmer of gold in the dark, your fate will surely be the same…

Lead your band of mercenaries through this unforgiving place, where every choice is crucial. Carve your way through terrifying dungeons, dreadful forests and dark caves filled with horrific monsters to reap your rewards… or die trying.

Sell your sword to anyone who can afford it, may they be city officials or corrupt cultists. You are paid to get results and not ask questions. Where will you draw the line?
This competition is only open to UK Residents, and the decision of the editorial team is final. Gloomhaven is out now on PC and Nintendo Switch.