Zuma's Revenge! Coming to XBLA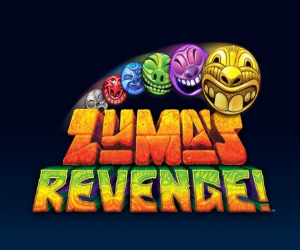 Casual games giant PopCap have announced Zuma's Revenge will be coming to Xbox Live Arcade.
The game which is already out on iOS, Mac, PC and DS will see some "new and innovative features" when it launches on XBLA, which you would expect considering at 800msp it will be the most expensive version of the game available.
It seems players will be getting their moneys worth though, with the list of updates being pretty extensive:
– New and exclusive Boss Rush and Weekly Challenge game modes.
– Four all-new Spirit Animal companions.
– Spirit Badges on every level that can be used to power up your Spirit Animals.
– A whopping 74 leaderboards.
– Remastered HD graphics.
– 20 Xbox LIVE achievements.
– 2 tiki-themed awards for your Xbox LIVE avatar.
No date has yet been announced with PopCap saying the game will drop sometime this Summer.