Minecraft XBLA Surpasses 3 Million in Sales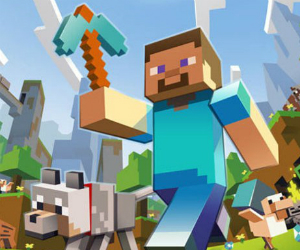 Yesterday, rags to riches gaming superstar Markus "Notch" Persson said on Twitter, "I got told Minecraft for XBLA passed three million sales today!".
That is an incredible feat for the title that has spawned so many clones and gets, nearly, universal love across the gamingsphere.
When translated into cash, at 1600 MS Points , Minecraft XBLA has earned Mojang about £40.8 million. Microsoft's 30% in-take will net them £12 million, there or thereabout. Regardless of the £12 million "loss", the studio is delighted with these sales figures, obviously. In May, it was reported that the game had sold 1 million digital copies, meaning they've sold an additional 2 million in just over two months.
On PC, Minecraft has sold a total of 6.7 million copies – with over 35 million registered users. So, in the space of about three months, Minecraft: Xbox 360 Edition is half way to its PC total. That is impressive. Congratulations to everyone at Mojang!