[CLOSED] Guild Wars 2 Giveaway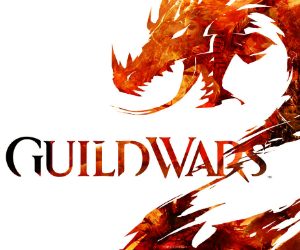 If you've been listening to our MMORPG podcast Ding! lately, you'll know how great this game is. In celebration of this, we're giving away full retail copies to a handful of lucky readers.
Our review of Guild Wars 2 will be published on Monday 24th, you have until Sunday 23rd to guess what score Martin Baker will be assigning the game alongside his review. GodisaGeek review scores are on a scale of 1 to 10, 1 being abysmal, 10 being superb. Check our scoring policy for more information.
[UPDATE] We had a lot of entries – thank you very much.
Congratulations to Lawrence Cooper, James Crowder, Daisy Miller, Daren Smith and Anon. Keys have been mailed out!
If you could tweet us a screenshot of you enjoying the game that would be fantastic