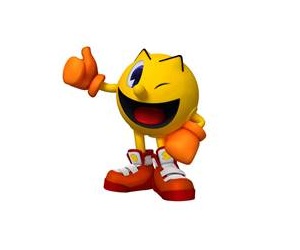 Pac-Man CE Edition DX is one of the greatest games ever made – FACT. And today, Namco Bandai Europe have announced that this exceptional pill gobbling 'em up will be hitting the Windows 8 and Windows RT operating systems via the Windows Store.
There isn't much i can tell you other than that this is one of the most uproariously entertaining, crack-like addictive arcade romps available on the planet, and will provide you with literally hours of fun.
All we need now is for Namco to provide a home conversion of the wildly competitive Pac-Man Battle Royale!
PAC-MAN Championship Edition DX for Windows 8 and Windows RT are available for a MSRP of $9.99 in the United States and €8.49 in Europe. The game is of course also available on Xbox LIVE Arcade.