Ensida Suspended For Glitching Lich King Kill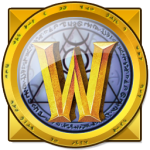 Hardcore EU guild Ensidia were banned yesterday after seeming to have achieved the world first Arthas 25 man kill. Ensidia did in fact get the first Arthas kill but had their titles and loot taken away after it was revealed some glitching was used during the encounter. The guild members that took part in the raid now have a 72 hour ban with Ensidia pleading their innocence with a post on their website.
Hit the jump to view the details of the alleged kill and consequent ban.
The official ban is as follows:
Date of Violation: 03/02/2010
Type of violation: Exploitation – Abuse of in-game mechanics or glitches with intent to exploit or cheat in World of Warcraft.
Details: Use of Saronite Bombs to bypass The Lich King fight mechanics
Consequences for Account: Account suspended for 72 hours, all items and achievements gained removed
It would seem the use of the engineering item Saronite Bomb which can be used to increase damage was effecting the encounter area, rebuilding broken parts of the frozen throne platform to make the encounter significantly easier. Ensidia claim they had no idea the bombs were the cause of the glitch, however they have not released a video of the encounter to which could hold some vital evidence that supports or dams their case.
This morning an alleged Ensidia member posted on the mmo-champion forums claiming the guild intended to use the glitch over and over once they realised how to trigger the effect. The post from the alleged member makes a lot of sense bringing up the fact that no video of the encounter has been posted and claims the video shows incriminating evidence.  The post should be taken with a  large pinch of salt as there is no evidence that the poster is legitimate.
At the end of the day its a game, a very popular game that people get caught up in. I am sure Ensidia will be back looking for new challenges in the heroic version of the Icecrown raid dungeon.