CryEngine 3 Jumps on the 3D bandwagon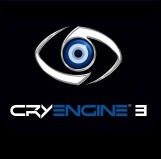 It's no secret that Crytek have been steadily releasing demo's of their CryENGINE 3 over the past year or so in an attempt to pimp out this spectacular engine to games developers and the gaming masses alike. We at Godisageek have most definitely been impressed with what we have witnessed and are looking forward to the plethora of entertaining games that will undoubtedly be developed using the engine. However yesterday in an attempt to further future proof the engine ( As if it needed it. The last engine these guys gave us still represents the best that PC gaming has to offer) Crytek announced that they will also be integrating stereoscopic 3D into CryENGINE3. Coupled with the outrageous amounts of features the engine will already bring to cross platform game development the addition of 3D is the icing on the cake so to speak and can only further sweeten the deal with developers and nay sayers(Watch out Epic Games).
The first demo footage of the feature will be available at this years Game Developers Conference later this month so keep your eyes peeled.