Crackdown 2 Holds Top Spot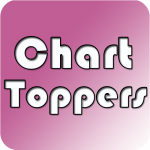 If you do not count Toy Story 3 as a "big" release, then you could say there were no major new entries in the UK last week, as a result Crackdown 2 has held onto the top spot for the second week in a row. Its "as you were" with regards to LEGO Harry Potter 1-4 and Red Dead Redemption holding onto 2nd and 3rd spot. 2010 FIFA World Cup, Super Mario Galaxy 2, Tiger Woods PGA Tour 11 and Modern Warfae 2 have all dropped a spot placing in 5th, 6th, 7th and 8th respectively.

Alan Wake has dramatically climbed 9 places from 18th to 9th to re-take some of the limelight, whilst Prince of Persia The Forgotten Sands is down in at 10th. Toy Story 3 enters the chart at a respectable 4th place.
For the full chart head over to the week chart summary over at ELSPA.