Let Bruce Wayne's Trusty Butler, Alfred Pennyworth, Search the Internet for You
Ever wanted your own butler? Someone to do everything that you can't really be bothered to do? Don't feel like doing the washing up? Get the butler to do it! Well, if that one thing that you've "always hated doing" just happens to be searching the internet to find whatever it might be that you're looking for, then I might have the solution for you. Alfred Pennyworth!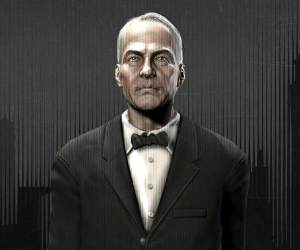 Yes, for a limited time Bruce Wayne, alter-ego of the caped crusader Batman, is letting us mere mortals borrow his trusty butler. Alfred will search out whatever it is that you're looking for on that daunting, forboding, place we like to call the internet. Just head on over to http://www.AlfredAtYourService.co.uk and ask of him whatever you please; you never know, you might get some rather unexpected results (hint: try typing in 'Batman').
Typing in certain words to the AlfredAtYourService.co.uk search box will bring you exclusive screenshots, audio files and even the chance to win a brand new, limited edition, Xbox 360. All you have to do is figure out the clues that are hidden in some of the Batman: Arkham City marketing campaigns, as well as some clues seeded through the @ArkhamCityNews Twitter feed, and you'll be well on your way to winning some exclusive stuff. Let's just hope you've got a mind as keen as the World's Greatest Detective himself in order to figure the clues out.
Batman: Arkham City will be launching on the Xbox 360, PlayStation 3 and OnLive this Friday. Will you be getting your copy on release day? If so, which version are you getting? Let us know in the comments below.