The Freaks Come Out in the New House of the Dead Overkill: Extended Cut Trailer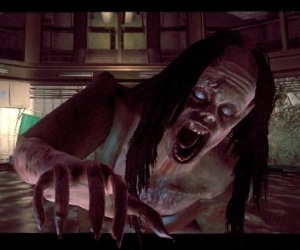 If you're a fan of the House of the Dead series and would happily kill everyone with a massive arsenal of weaponry to get your blood stained mitts on it's latest release, which is called House of the Dead Overkill: Extended Cut, then you're a step closer now as a new trailer has been released entitled "Carnival". An exclusive for the PlayStation 3 along with Move and available on 28th October, players will have itchy trigger fingers when the hordes of the undead start to overrun this place of happy childhood memories.
This new game features the seven exciting levels from the original House of the Dead Overkill title (which has been kindly remastered by the developers) also has two brand spanking new levels that involves a extremely twisted side story that features two very angry strippers that happen to be armed to the teeth! Where they keep all of these guns remains to be seen but you will be able to watch in a mixture of joy and terror with it's remastered HD graphics and now in stunning 3D!
If you have now goregasmed over this news, then don't worry as it will be out on 28th October exclusively for PlayStation 3 with Move. In the meantime, enjoy the new trailer and get ready for the guns and gore-fest!
House of the Dead Overkill: Extended Cut will be released on 28th October exclusively to PlayStation 3 with Move.