Lord of the Rings: War in the North Soundtrack Coming November 1st
If you're a fan of the Lord of the Rings movies then chances are quite good that you enjoy the epic grandeur that's as much a part of them as the cinematography it. With a new video game based on the works of J. R. R. Tolkien currently in, and almost completing, development we'll soon be able to experience the thrill of Middle-earth with yet more of that astounding music. This time composed by award-winning composer Inon Zur.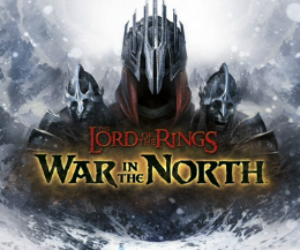 Recorded at London's famed Abbey Road Studios the 19 track score will accompany the game itself when it comes out on but for those of you who simply can't wait to fill your ear-holes, you'll be able to get the soundtrack in CD form from Amazon and digitally from iTunes, and all other digital distributors, from the 1st November, 2011, the same week as the game, unless you're in the UK where the release date is inexplicably set three weeks after the rest of the world.
"Composing the music for The Lord of the Rings: War in the North was a very inspirational, creative process," said Zur. "The story is very compelling, and this had a direct influence on my music. As a long time fan of The Lord of the Rings, I always dreamed to be a part of this franchise, and when this dream came true, I was extremely motivated to tell the emotional story of this dark heroic adventure and its captivating characters. Bringing on board the London Philharmonic Orchestra at the legendary Abbey Road studios magnified the music to new heights. I am so grateful to Warner Bros. for their support and I'm very excited to have you, the players, be a part of this musical experience and hope you will be as engaged as myself."
Will you be getting the soundtrack? Will you be getting the game? If you're getting the soundtrack, which format will you be getting it in? Digitally or physically? Let us know, as always, in the comments below.