Hit the Slopes with Winter Stars Launch Trailer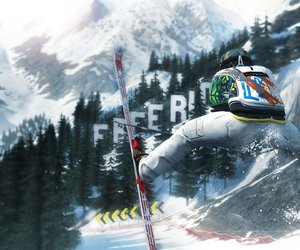 As the weather turns all the more wintery, it is no surprise to see some new winter sports games emerge onto the market. Of course, we have seen motion controlled Skiing and Snowbaording titles in the past – on Wii in particular – but this year, Deep Silver and 49 Games have put together a new title which includes eleven of the most popular winter sports and have added both Kinect and PlayStation Move support, as well as offering Balance Board play on the Wii.
Gamers will be able to play through an involving story mode, where they can take part in Ski-Jumping, Bob-Sled and even Curling – and can then take the play online for multiplayer events, or opt for some local party play. In a new trailer that Deep Silver has release just in time for its retail debut, we can see the whole family taking part in the selection of events, all from the comfort of their own living room. We can only wait and see how much fun the title will be in offline multiplayer, as this could be a good title to get players of all ages involved – especially as many of the events are ones that everyone already knows quite well. Get ready to go off-piste!
See the video below:
Winter Stars is available today (November 18th 2011) for Kinect on Xbox 360, PlayStation 3 (with Move control optional) and Nintendo Wii (with full Balance Board support). Expect to see a GodisaGeek.com review right here soon.