Rising Star Games to Bring Akai Katana Shin to Europe in 2012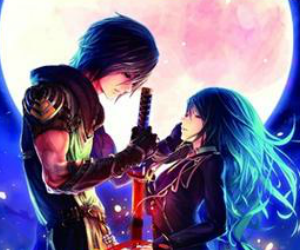 There are a lot of people out there who enjoy their Japanese games, a lot of which don't get the pleasure of being released over in western shores. Rising Star Games is aiming to change that. Specialising in publishing games from the land of the rising sun their next project will be to bring the previously arcade-only Akai Katana Shin to European home consoles in 2012.
Akai Katana Shin has been remastered to make full use of our beloved HD screens and features gameplay which includes an amazing new mineral that everyone wants to get their hands on, a blood-thirsty emperor hell bent on taking over the world with his "blood swords" and a few phsycic powers thrown in for good measure.
"There is always something special about a CAVE game," says Martin Defries, managing director, Rising Star Games, "and Akai Katana Shin is no exception. It's an exceptional shooter, which looks stunning in HD, and we're delighted to be able to give it the full Rising Star Games treatment when we release it next year."
Akai Katana Shin is due to be released on the Xbox 360 sometime in 2012. As soon as we know more information, so will you.
Does this announcement excite you? Will you be picking it up? Let us know in the comments below.