New Trailer for Your Shape: Fitness Evolved 2012 Released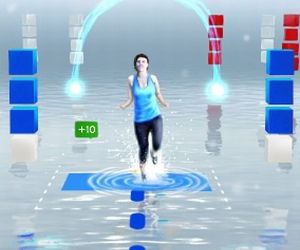 Ubisoft have been releasing a whole bunch of trailers for their new titles lately – what with it being silly season for the release of games in the run-up to Christmas. Now we have been treated to a new video for Your Shape Fitness Evolved 2012. This game is the sequel to the top-rated Kinect fitness title, and the game acts as an interactive personal trainer for gamers.
The game is entirely played using the Kinect sensor, and features a variety of workouts that are based around Martial Arts and Dancing – ofr example. The game also features a Boot Camp for those of you who really feel like you need to be whipped into shape double-time.
The first Your Shape game remains one of the best examples of the Kinect body-tracking technology in action, but the exercises were lacking a little something. Perhaps this time around, the great technology will have been matched with some equally satisfying techniques and modes to play through. For the sakes of our bodies, let us hope so.
Find the new trailer below:
Your Shape: Fitness Evolved 2012 will be released on November 11th 2011 and is exclusively on Kinect for Xbox 360.