As mentioned in Part 1 of our hands-on session with the PlayStation Vita, I was pleasantly surprised by indie downloadable title Frobisher Says. The sublime combination of fast-paced mini-game action, incredibly quirky humour and a variety of brilliant art styles quickly endeared me to the concept of being a willing slave to the high-maintenance titular character.
I had the opportunity to have a chat with Ricky Haggett, Co-Founder and Designer at indie studio Honeyslug, the developers behind what I am dubbing the "dark horse" of the PlayStation Vita lineup. The answers were, shall we say, as light-hearted as the game itself.
1. First off, who is this Frobisher chap, and why should we do what he says?
Frobisher is a strange little man we met earlier this year. At first we thought he was imaginary, but the next thing we knew we were making a game for him! He's terribly demanding and a little frightening if you get on his wrong side – we'd be too nervous not to obey him – but he can also be cheerful and friendly if his instructions are carried out to the letter. Sometimes he can mischievously insist on the player doing things which are naughty, but other times his instructions are more whimsical – like he might ask you to prise open all the clams in his Spaghetti Marinara, despite the fact that he doesn't even like clams!
2. Who are the team behind Frobisher?
Frobisher Says is a collaboration between the independent developer Honeyslug (www.honeyslug.com), and the artist and designer Richard Hogg (www.h099.com). We've been working together for a while now: as well as Frobisher Says, we've made a one-button game called Poto & Cabenga and have been working on our forthcoming game Hohokum, which was nominated in this year's IGF (Independent Game Festival).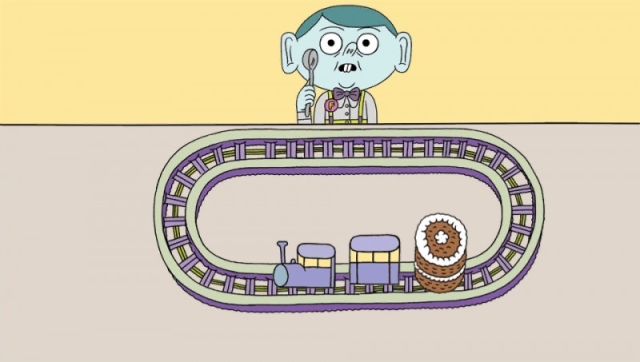 3. Looking at the game visually, I am reminded of the kind of characters you see on vintage toys and their packaging. Is this the kind of look your designers were after?
Which games have you seen? One of the exciting things about Frobisher Says is the large number of different artists we've worked with – there are over twenty of them listed in the credits, from comic book artists to print designers to people who illustrate medical textbooks, so there's plenty of variety to the art styles. Many of the artists have never worked on a video game before, but we reckon a number of them will do now. There's even one artist – Martin O'Neill – who doesn't normally make digital work, but creates collages from vintage magazines.
4. It is clear that the game is inspired by the WarioWare series, but what does Frobisher Says offer that Nintendo's wacky series of mini games doesn't?
It's inspired by that genre – though we're actually bigger fans of Rhythm Tengoku than Warioware, as well as games like Raving Rabbids and Point Blank. And as we've been showing the game to people, they've mentioned other games that we've never played – such as WTF and Bishi Bashi Special.
Frobisher Says has been designed from the ground up to showcase the range of input features of the Vita. So we have a number of games which use the rear touch screen in various ways (and in combination with the front touch screen), as well as AR / facial recognition games, motion-controlled games and various features which use the PlayStation Network. Then we jump between all these things at high speed, in order to surprise and confuse players as much as possible!
It's also been created with our particular sensibilities – and those of the artists involved, so hopefully an overall vibe and personality should come across, which players will find both strange and strangely-satisfying.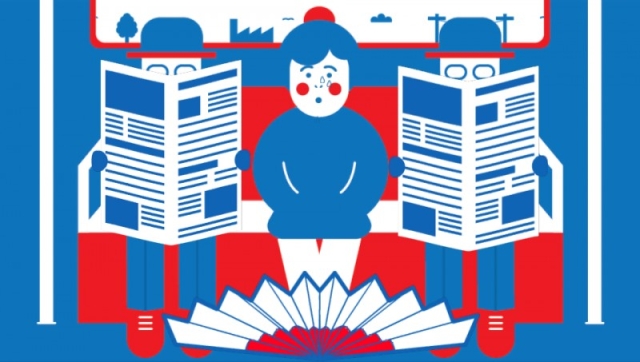 5. How has the PS Vita development process been? Compared to other platforms, has it been an easy process?
The process has been really smooth – the Vita is super-powerful and we've used that power to give us the time and flexibility to tune and polish the games, rather than needing to do loads of optimization. In particular the amount of memory has allowed us to hire professional animators – used to working in film – and give them a free hand to make things look great without needing to worry about how it will fit.  Sony's dev support team are super-helpful, always responding quickly to help us solve any issues we come across.
6. The rear touchpad on the system is quite a new idea to video games. Has it been difficult to think of creative ways to use this new control method?
Not particularly difficult, no. The first game we made using rear touch was Frobisher Says "Scratch My Back", where Frobisher is floating through space in his pants and you control an alien claw and must satisfy his need for back-scratching pleasure!  Then there's a game called Squash the Toffs, where you pinch through the console (front and rear touch together) to splat little plasticine people, which feels a bit like popping bubblewrap. We've found rear touch works really well for the smaller, self-contained experiences in Frobisher and we're excited to see what other things people come up with – as well as trying out some new ideas for ourselves!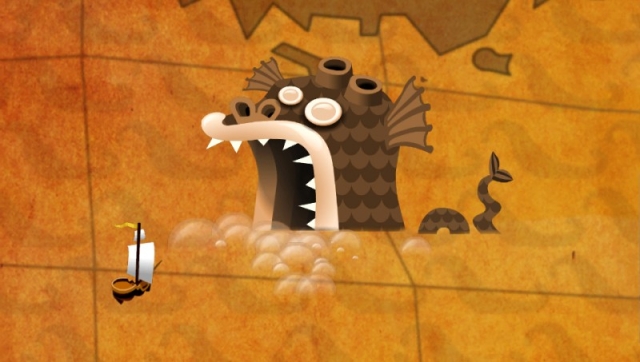 7. As an indie development studio, how did you get involved with the PS Vita? Did you pitch an idea to Sony, or did they come to you first?
Honeyslug have worked with Sony before – we made a game called Kahoots which was a Minis launch title. So when they put out a request for pitches for concepts which would showcase the unique features of the Vita, we heard about it through our account manager. Around the same time, Dick Hogg and I were talking to Frobisher's agent about whether we'd be able to make a game which would fully satisfy his whims and the two things happened to come together nicely.
8. How is Frobisher Says structured? Does a single play session consist of a random handful of mini games, or are there different modes of play? Are there multiple difficulties? How many mini-games are there?

There are over 50 games and each play session consists of a random selection of them. There are two modes – Sudden Death (where a player goes out as soon as they fail a game and the last person left is the winner) and Fixed Length, where play continues for a number of Rounds and players score points based on how quickly they beat the games. You can choose how many rounds to have, allowing for very short games or marathon-like experiences. Both modes can be played Single Player (with online high scores) or with up to 8 friends passing the Vita around. We're really into the idea of Frobisher Says being a good party experience and have tuned it very much for that.
9. When you develop these mini-games, does the story/idea concept come first, or do you look at a control method (touch screen, tilt, buttons etc.) and think about what wacky things you can do with it?

A bit of both. Partly we're drawing from Frobisher's world – he has a pet who keeps escaping (called Ponsonby, a kind of bird/jellyfish/manatee hybrid), a Board of Trustees (whom the player must photograph) and a penchant for having his pudding delivered on a toy train. We've taken these aspects from Frobisher's real life and thought about how best to map them to the Vita controls. Other games don't have any obvious connection to a central narrative, but felt appropriate – for example, given that you can use the Vita camera to detect whether or not a player is smiling, why on earth wouldn't you have a game called 'Smile at the Ladies, Don't Smile at the Badgers'?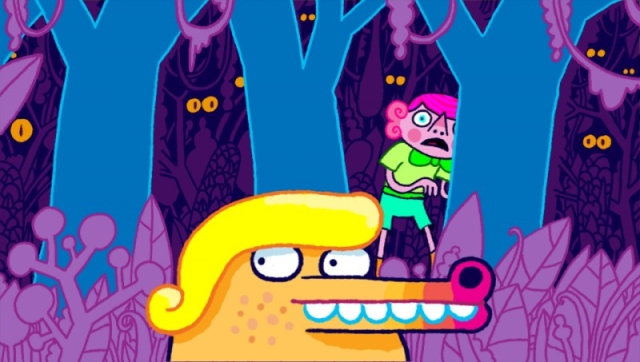 10. Would there be the possibility of further Frobisher Says mini-games coming in the future, either by a sequel or downloadable content? Is this something that has been thought about?

It's a possibility. Frobisher Says will be available as a download from the PlayStation Network Store and there would certainly be the potential to create additional packs of games. No solid plans yet, but it's still early days – we have to finish and release it first!
11. So, about that "Poke An Otter With A Stick" mini-game – is there a semi-aquatic mammal botherer in your midst? How the hell do you come up with these concepts for mini-games?

Frobisher hates otters and specifically requested that we have a game where something awful happens to one. He was delighted when the comic book artist Johnny Ryan created a Liberty Mohawk punk otter running through what looks like a run-down Baltimore suburb.
As you can tell, the people at Honeyslug are most likely in the throes of insanity – no doubt induced by Frobisher's relentless ordering. While there are many other Vita games hogging the limelight, I wholeheartedly urge you to pay attention to this charming, funny, quirky and incredibly fun title.
Frobisher Says should be available on PlayStation Vita close to the system's launch in February.