Two Pints of Lager, a Packet of Crisps and Kinect Sports: Season Two Darts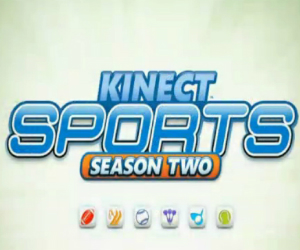 Just for one second, imagine facing off against your sporting hero. Touching gloves with Barry McGuigan, taking a penalty against Peter Shilton or breaking against Alex Higgins. We've all had these thoughts and for one man, he actually had the once in a lifetime opportunity granted, thanks to Kinect Sports: Season Two.
There was a tournament held in early January on Xbox LIVE and the three best players would progress to the next round where they would first; face off against one another to determine the number one Kinect Sports: Season Two darts player and secondly; get the opportunity to face off against 2 times PDC World Champion, Adrian Lewis. A fantastic opportunity really. Lewis, whether you like him or not, he is a master at flinging arrows and a chance to play a world champion at ANY sport, must be a great honour.
Michael 'Hellraiser' Hamilton, Jon 'Jam Boy' Mullins and Chris 'Perfection' Pownall were the three participants that passed the first stage and faced off one another in Porters Lodge in London. Jon 'Jam Boy' Mullins beat off his foes and now had the opportunity to play 'Jackpot' in a game of 501, with the raspy referee, Russ Bray calling the scores. Amazingly enough, the underdog came out on top! Mullins finished off Lewis and just narrowly missed out on a 9 dart finish.
"Competing against darts fans of all skill levels is always a thrill, no matter if you're stepping up to a real oche or a virtual one…Luckily there isn't the pressure of a PDC final, but you still need a steady hand, composure and a bit of finesse if you want a nine dart finish on Kinect Sports 2", said runner-up Adrian Lewis. And in possibly one of my favourite ever quotes, the winner Jon 'Jam Boy' Mullins, who was elated at what just happened, said "It's fantastic, I actually beat Adrian Lewis!…I'm over the moon. I'm having doughnuts tonight!"…The comedy writes itself.
[nggallery id=744]