Calibur11 Bring Forth a Lovely Mass Effect 3 Collectors Edition Vault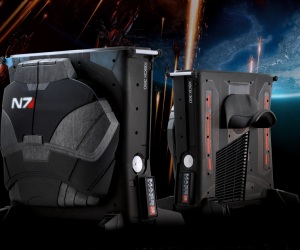 Calibur11 have released some shiny collectibles recently, their vaults have been much sought after items. Surrounding your console of choice in a styled casing, based on a specific game is a nice way to spruce up that tired looking console, after all.
This however, appears to be the cream of the crop.
Providing better airflow to the console by lifting it away from the ground, it features a a controller/headset cradle and a light up N7 logo.
Want one? Well, we've got some images to show you before you run off to order them from Calibur11.co.uk, for the RRP of £69.99. This model comes out the same day as Mass Effect 3 in Europe too, March 9th, and is available for Xbox 360 Slim and PlayStation 3 Slim models.
[nggallery id=781]