The Godcast: Season 4 Episode 11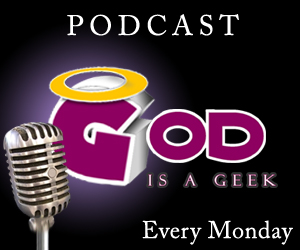 Calvin, Adam, Alex and Tony are back with a bang, to talk games galore.
Plenty has been happening in GodisaGeek Towers, Calvin has moved, but Tony…well, he has an announcement to make!
As you'd expect, there's plenty of news as usual, but the boys also go into depth in their Journey discussion.
Running Order
News of the Week
Mirrors Edge
Achievement of the Week
Please remember to rate us in iTunes too, as that makes us very happy indeed.
Subscribe to the GodisaGeek podcast via iTunes or Feedburner.