Space Channel 5 and Shenmue Programmer Working on New Rhythm-Action game for PS Vita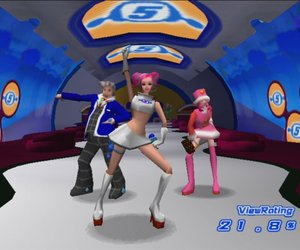 One of the main men behind a slew of the most popular SEGa Dreamcast games – Tak Hirai – has confirmed that he is currently working on a new rhythm-action game for the PlayStation Vita. Perhaps most famous for his work on Shenmue and Space Channel 5 – he will no doubt be taking lessons learned from the Space Channel dancing series to create a new rhythm-based handheld game.
The new title will be called Orgarhythm, and it is the first major release from the studio that Hirai set up himself, Neilo. The details were leaked by Famitsu, and although not very much is known of the game so far, it has been revealed that it is likely to have both music and strategy elements, with both competitive and co-operative multiplayer options. Hirai evens mentions that members of his own studio find it hard to define the title – so it will be interesting to see what form the game takes.
Dreamcast titles are really seeing somewhat of a renaissance of interest, what with an impending HD re-release of Jet Set Radio and rumours flying around that Shenmue 1 and 2 will be released in downloadable form. We can only wait and see whether these rumours prove to be true or not, but SEGA fans haven't had this much to cheer about for quite some time.
Space Channel 5: Part 2 is available now as part of the Dreamcast Collection on Xbox 360 and PC, or for individual download via Xbox LIVE Arcade, PC or the PlayStation Network.
Source: Andriasang.com