LiveStream: The Witcher 2: Assassins of Kings Enhanced Edition [Archived]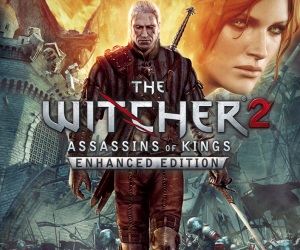 In case you weren't already convinced that you need The Witcher 2 in your life from reading our review, we've got Deputy Editor Martin Baker playing the game live, so you can see it for yourself.
It's taken some time to bring The Witcher 2 to Xbox 360, previously being a PC exclusive, but watching the game for yourself will hopefully show you that it's been well worth the wait.
Given that the game has some very grey choices to make, make sure you jump into the chat so you can tell Martin what choices he should make when they appear. Don't fret though if you miss the live event, we'll have an archive of the stream here in place afterwards. Still not enough? Want to actually play the game now? Well, head on over to our Play Now page and check out the Gaikai streaming demo of the PC version!
The live stream kicks off at 3pm, so be here and enjoy the splendor that is The Witcher 2!
[Update] The live stream has now finished, but here is the archived version of the event for you to watch if you missed it.
The Witcher 2: Assassins of Kings Enhanced Edition is set for release on Xbox 360 on Tuesday!