New The Last of Us Cut-Scene Released: The Sky Has Turned Grey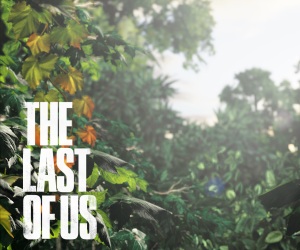 Despite having not seen too much of The Last of Us since it was announced nearly six months ago, most people are still frantically anticipating it to be a stellar title, so it's with great pleasure we have a new cut-scene for you today.
Naughty Dog have revealed this video which they hope gives a little more insight as to what is happening in the city, but more importantly, what it takes to be a survivor in Joel and Ellie's world.
With the pedigree behind The Last of Us, we're hopeful it will be a great game, but we're interested in what you have to say about it too. Feel free to tell us how much you're looking forward to it (or not!) in the comments section below this article. You can log in with Twitter of Facebook, making it even easier to do so. It's a superb use of Hank William's "Alone and Forsaken" too, don't you think?
In this scene set to the somber chords of Hank Williams, Sr., Joel and Ellie continue their journey west in a battered pickup truck. As they drive towards the next destination on their route, and hopefully a place to find critical resources, the pair encounters a group of hunters. What happens next is something you have to witness to understand.
The Last of Us is set for release later this year, exclusively for PlayStation 3.