E3 2012: Ubisoft Show Off Plenty of Assassin's Creed III Gameplay, Trailer Too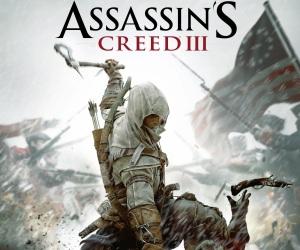 We all knew it'd look good, but it might come as a shock to see just how incredible Assassin's Creed III is shaping up to be, as Ubisoft reveal yet more of the title with 7 minutes of gameplay.
We get to see some fantastic executions and reasonably large scale combat, as well as how Conner traverses the snowy landscape. Much of the core gameplay appears to have returned, but it all slots nicely into the new environments.
The E3 trailer requires heavy suspension of disbelief, as Conner tackles an entire battlefield, sort of.
Get watching and let us know what you think. Don't forget to read Lee's preview from the first reveal in March too.
Assassin's Creed III is set for release in October for Xbox 360, PlayStation 3. PC and Wii U versions have also been confirmed.