Mad Catz to Introduce Halo 4 Tritton Headsets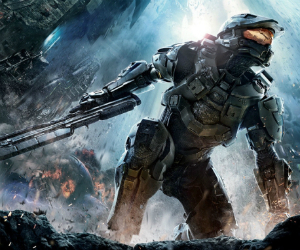 Gamers looking for that competitive edge when they head online in Halo 4 this November, may want to consider the new Halo line of Tritton headsets from Mad Catz.
Mad Catz Interactive has revealed today its agreement with Microsoft Studios, to create Halo 4 branded Gaming Headsets to be released later this year.
President and Chief Executive Officer of Mad Cats, Darren Richardson:
We are excited to add Halo 4 to our portfolio of world class video game licenses. Halo is one of the world's most popular video games and these new Halo branded headsets are sure to appeal to the passionate gamer who wants to maximize his or her Halo experience.
Frank O'Connor, Franchise Development Director at 343 Industries also released a statement:
We've worked closely with Tritton engineers and industrial designers to ensure compelling and appropriate technological and aesthetic designs that map closely to Halo's epic sci-fi universe.
In a rather peculiar move Mad Catz decided not to release any images of the new Headset, so for now we're all just going to have use our imaginations.