Nintendo 3DS XL in Pictures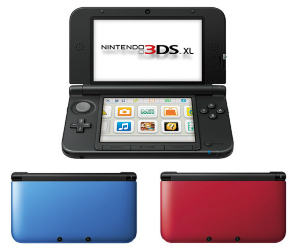 We recently took delivery of a shiny new Nintendo 3DS XL, so thought we'd put together some pictures for you to enjoy.
As you can see, the XL is pretty…well, Extra Large, even when compared to the PlayStation Vita. The screen is massive too, making touch-controls easier to use with just a thumb.
Take a look at the photo gallery below and let us know what you think, will you buying an XL when it is released this July? Stay tuned to the Godcast this coming Monday for full impressions on the device. You can also listen to the podcast on Stitcher.
[nggallery id=976]