Rumour: Assassin's Creed 3 to Receive Episodic DLC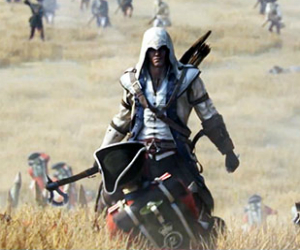 A leaked letter from Ubisoft to US retailer GameStop, reveals new information on Assassin's Creed 3's post release schedule.
First reported by Kotaku, the letter was apparently sent by Ubisoft to congratulate GameStop on meeting pre-order targets.
The letter reads:
We're currently in the process of creating a complimentary development team that will begin working on post-launch episodic content to continue the Game of the Year experience that Assassin's Creed 3 will undoubtedly deliver. With a dedicated team specifically to this content we plan to set the bar for quality DLC in this industry.
The most interesting part of the whole letter has to be that word "episodic". Is it possible Ubisoft plan on continuing the story in a major way through DLC or will it just be the odd piece content like in previous games.
A season pass was also mentioned suggesting whatever the DLC will be, there's going to be a lot of it.
What do you think of the news, are you likely to purchase DLC for Assassin's Creed 3 when it's released?