Assassin's Creed 3 Boston Walkthrough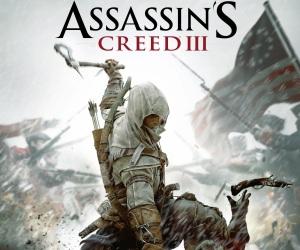 Ubisoft has released 6 minutes of Assassin's Creed 3 magic, watch as Creative Director Alex Hutchinson takes you through the streets of Boston.
The video shows Connor as he slips, slides, sneaks, and stabs his way through a whole host of enemies, it's fair to say Assassin's Creed has never looked so good.
With Sony, Ubisoft, and Nintendo all getting exclusive Assassin's Creed 3 demos at E3, do you feel Ubisoft is revealing too much too early?
The video is below for you to check out, what stands out most to you when watching the game in action?
Assassin's Creed III is set for release 30th October on Xbox 360 and PlayStation 3. The PC version is expected to ship a little later on in the year.