Xbox LIVE Newsbeat: 10 – 23 July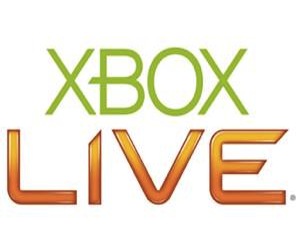 Microsoft have revealed what will be coming to their Xbox LIVE service for the period 10-23 July.
One of the stand out items is released today in the form of Quantum Conundrum. We reviewed the title but we also took some video which you can find here.
Zuma is always fun too, but there's no question that Tony Hawks Pro Skater HD is the biggest hitter, kicking off the Summer of Arcade 2012.
Are there any titles you'll be grabbing from the list? There's some excellent deals too, like The Splatters being half price, or Hydro Thunder being discounted. Let us know which titles you're going to purchase in the comment section below this article.
Xbox LIVE Arcade 
Release Date
MS Points
Quantum Conundrum (Square Enix)
11-Jul
1200
Zuma's Revenge! (PopCap)
11-Jul
800
Dungeon Fighter Live (Microsoft)
13-Jul
800
Tony Hawk's Pro Skater HD (Activision)
18-Jul
1200
Game Add-ons
Release Date
MS Points
Babel Rising: Sky's the Limit DLC (Ubisoft)
11-Jul
240
Mass Effect 3: Earth Multiplayer Expansion (Electronic Arts)
17-Jul
FREE
Deal of the Week
Discount Dates
Price
Bethesda
10-Jul to 16-Jul
Oblivion Shivering Isles
1200 (50% off)
Oblivion Knights of the Nine
400 (50% off)
Fallout 3 Mother Ship Zeta
400 (50% off)
Fallout 3 Point Lookout
400 (50% off)
Fallout 3 Broken Steel
400 (50% off)
Fallout 3 The Pit
400 (50% off)
Fallout 3 Operation: Anchorage
400 (50% off)
Ubisoft
17-Jul to 23-Jul
Might & Magic Clash of Heroes I'm the Boss! DLC
120 (50% off)
Scott Pilgrim Knives Chau DLC Pack
80 (50% off)
RUSE Pack of the Rising Sun
400 (50% off)
RUSE The Chimera Pack
280 (50% off)
Special Sales
Discount Dates
Price
Microsoft Studios Arcade Sale
10-Jul to 16-Jul
Toy Soldiers Cold War
600 (50% off)
Hydrophobia
200 (50% off)
Section 8 Prejudice
600 (50% off)
The Splatters
400 (50% off)
Hydro Thunder Hurricane
600 (50% off)
Games on Demand
Release Date
Regions Included
Portal 2
10-Jul
WW
Zumba Fitness Rush
10-Jul

NA, CL, CO only

UFC Undisputed 3
17-Jul

No

 JP, Korea,

 

Blackwater
17-Jul

NA & Western EMEA only

Otomedius Excellent
17-Jul

No 

EMEA, ANZ,  Korea

Avatar
Release Date
Avatar Garage   (Xbox LIVE)
10-Jul
Bellator MMA  (MTV)
10-Jul
Quantum Conundrum  (Square Enix)
10-Jul
Halo 4 Update  (MGS)
10-Jul
Minecraft Update  (MGS)
10-Jul
Vampire/Werewolf Update  (Xbox LIVE)
10-Jul
Battlestar Galactica (Xbox LIVE)
10-Jul
Batman Dark Knight Returns Update  (WB)
20-Jul